Recap: September 7, 2013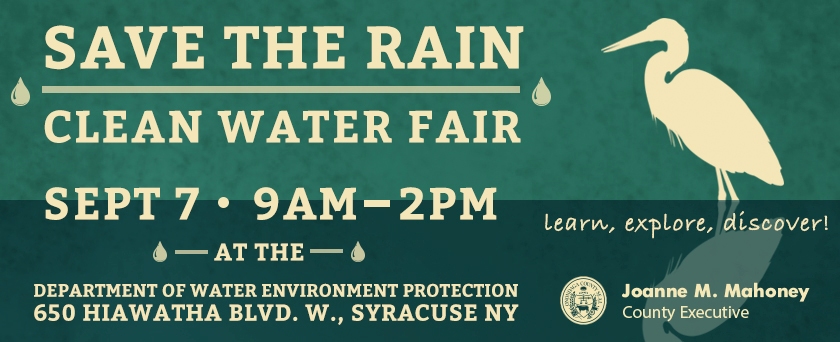 Activities enjoyed by attendees:
• Update on Onondaga County's nationally recognized "Save the Rain" program
• Learn more about Onondaga Lake's recovery and view wildlife from the Lake
• Hourly tours of the state-of-the-art Metropolitan Wastewater Treatment Plant
• Green infrastructure project tours – viewing a selection of over 120 green projects implemented to date!
• Equipment demonstrations and project displays from the County and others who are working to improve water quality
• Activities for the kids – including a bouncy house!
• Rain barrel workshops to learn how to use and maintain a rain barrel to help save the rain
• Rain barrel raffles and sales!
• Learning about potential career opportunities in the field of clean water
Test your clean water knowledge – download the Clean Water Fair Quiz below and then check your answers with the answer key!
Clean Water Fair Quiz (PDF)
Clean Water Fair Quiz Answer Key (PDF)
This event was FREE and open to the public – with an attendance of 400 this year at the Dept. of Water Environment Protection Metropolitan Wastewater Treatment Plant, 650 Hiawatha Blvd. West, Syracuse, NY.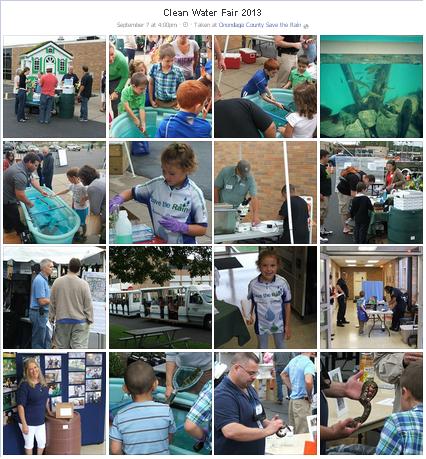 For more information fill out the form below:
[contact-form-7 id="5474″ title="Open House Registration"]