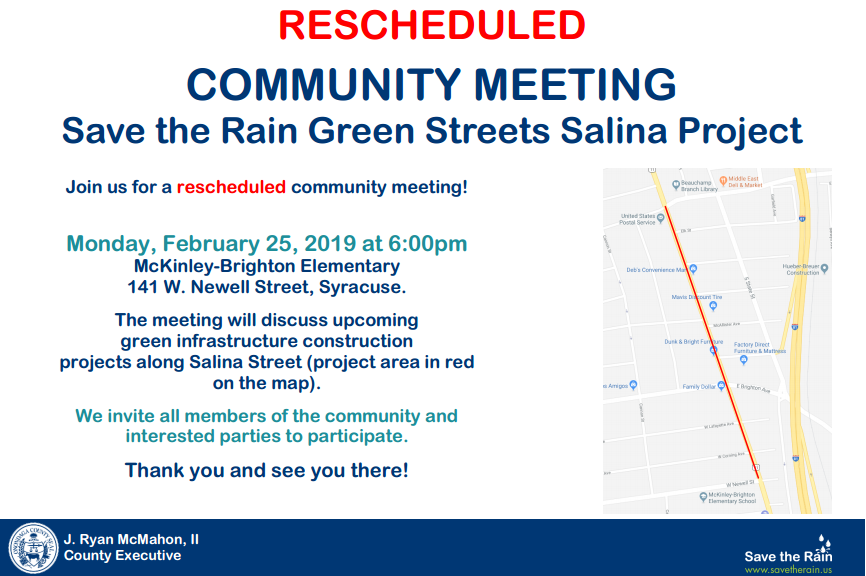 Join us for a community meeting on Monday, February 25, 2019 at 6:00 PM at McKinley-Brighton Elementary, 141 W. Newell Street, Syracuse.
The meeting will discuss upcoming green infrastructure construction projects along Salina Street (project area in red on the map).
We invite all members of the community and interested parties to participate.
Thank you and see you there!