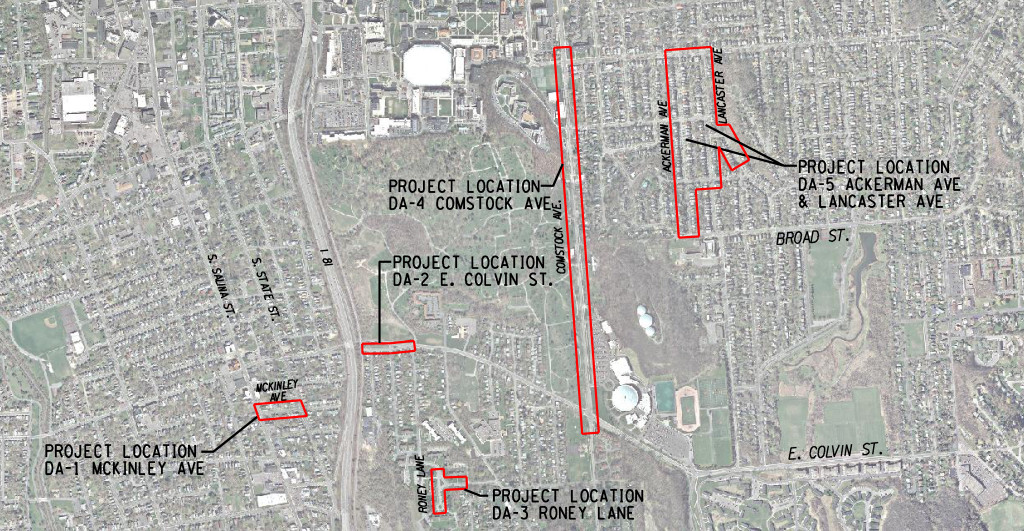 Project Description: The Green Streets in CSO 060/077 Sewershed projects are comprehensive green street applications located on multiple streets within the CSO 060/077 sewershed. CSO 060/077 is a high priority sewershed that discharges frequently during rain events. The candidate streets are listed below with capture area and runoff reduction estimates:
Lancaster Avenue (Spring 2017) Capture Area: 560,489 sq. ft.  Runoff Reduction: 3,290,000 gal/yr
Ackerman Avenue  (Summer 2017) Capture Area: 387,245 sq. ft.  Runoff Reduction: 3,450,000 gal/yr
McKinley Avenue (Summer 2017) Capture Area: 123,709 sq. ft.   Runoff Reduction: 1,370,000 gal/yr
Roney Lane  (Spring 2018) Capture Area: 187,778 sq. ft.  Runoff Reduction: 760,000 gal/yr
Comstock Avenue  (Spring 2018) Capture Area: 659,494 sq. ft. Runoff Reduction: 5,590,000 gal/yr
In 2017-2018, each street identified above will proceed to construction. Each design is intended to demonstrate green infrastructure applications at key points along these streets in order to capture stormwater and enhance local urban streetscapes.
The project is proposed to incorporate street tree plantings in the right-of-way, the installation of infiltration trenches underneath the roadway, tree planters, and rain gardens and bioretention areas throughout the project boundaries.
Lancaster Avenue was fully completed and Ackerman Avenue and McKinley Avenue were both substantially completed during the third quarter of 2017.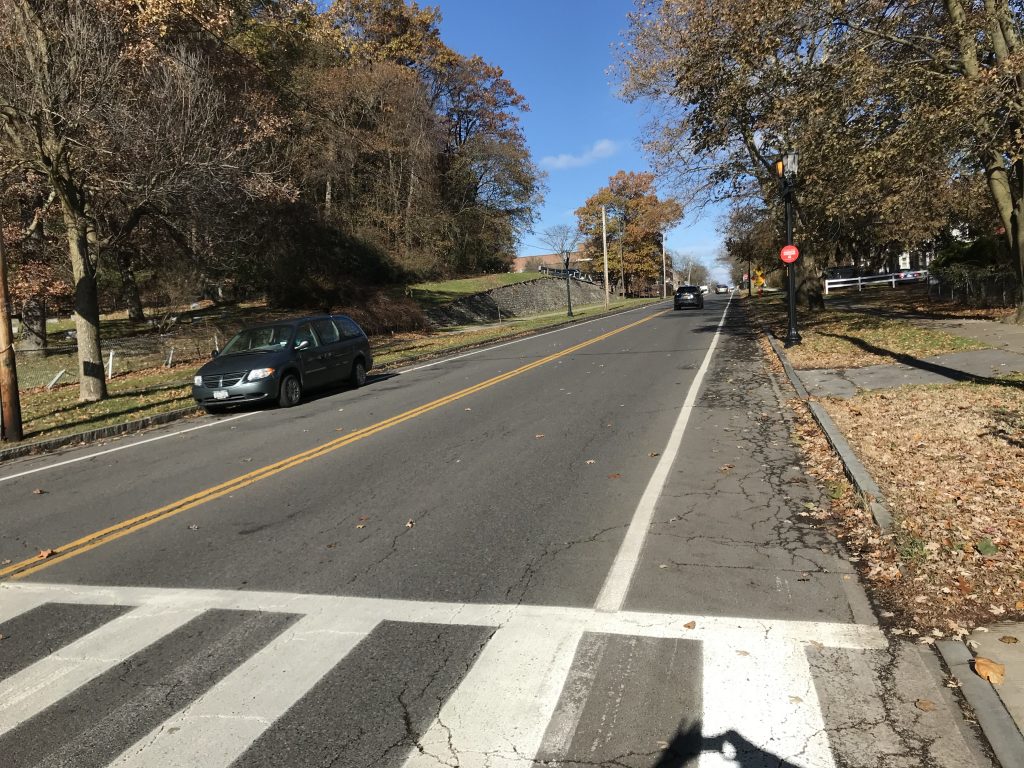 Download project details below: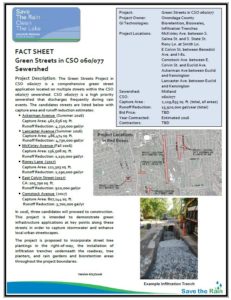 Download Project Plans Below: