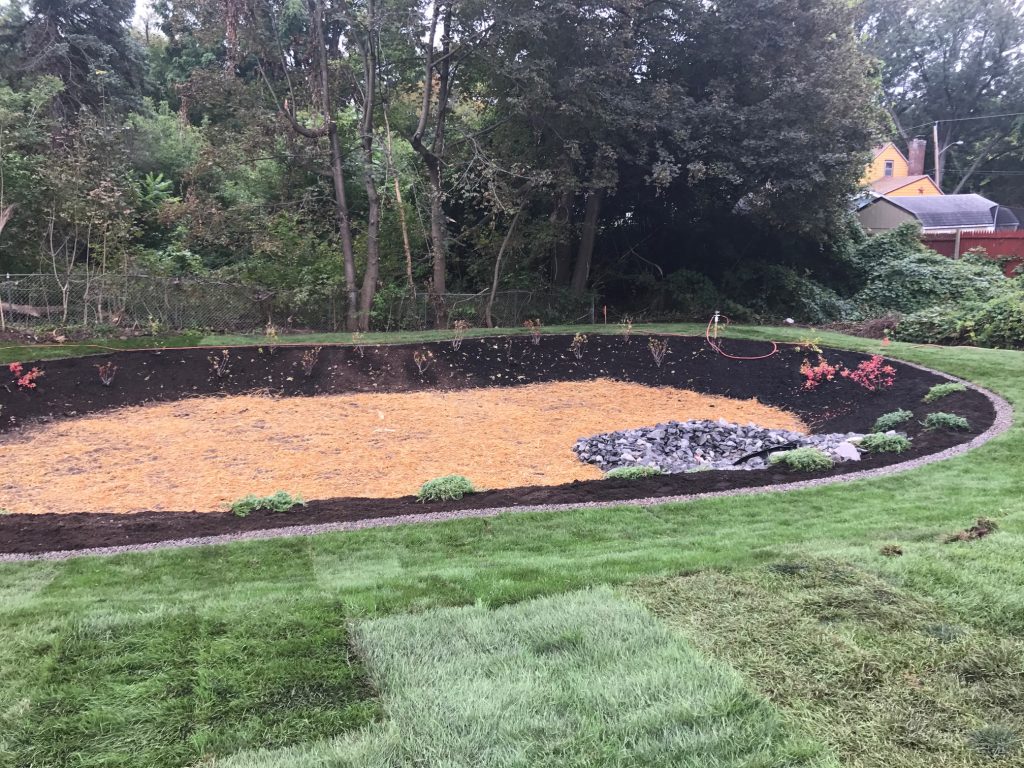 This project will be one of two Save the Rain projects on West Newell Street. Previously, the existing lot was taken into ownership by the City of Syracuse in the year 2000. The lot has remained vacant and the site contains good soil, ideal for infiltration practices. A unique facet of this project is that the site is located approximately three hundred feet from Onondaga Creek and just down the road (approximately three and a half blocks) from McKinley Park, where another Save the Rain project will be constructed.
The green infrastructure technologies included with this project include a bioretention area. The bioretention area is located towards the middle to back area of the vacant lot parcel and is designed to capture stormwater from West Newell Street; taking stormwater from existing drainage structures on West Newell Street from Vale Street to Baldwin Avenue. The bioretention area will be planted with native vegetation and it will serve as a form of community beautification.
In total, the bioretention basin will capture approximately 160,000 gallons of stormwater annually. Upon completion of the project in 2017, all runoff from this 1 block stretch of road on West Newell Street will be drained into green infrastructure, instead of the sewer system.
Download project details below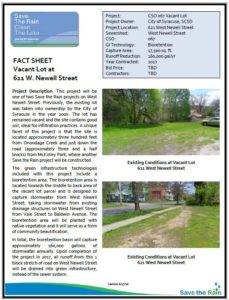 Download the presentation (PDF)