Elk St, Moore Ave, Robert Dr, W. Colvin St, Warner Ave and Vincent St. Projects
This project will incorporate rain gardens, trees and infiltration trenches along the streets listed above. It is estimated that these projects will capture 6,423,501 gallons of stormwater each year.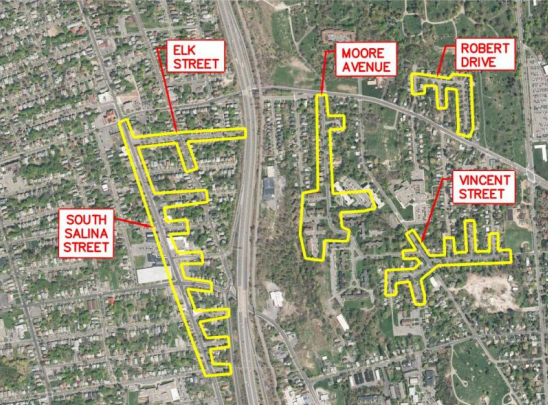 The project boundary for each street can be seen on the left. Information about the South Salina Street project can be found here.
Stay tuned for upcoming public meetings for this project! We hope to hold the first project design discussion in March 2019.