Lakeview Avenue, Magnolia Street, North Geddes Street, Richmond Avenue and South Wilbur Avenue Projects
This project will incorporate rain gardens, trees and infiltration trenches along the streets listed above. It is estimated that these projects will capture 3,427,095 gallons of stormwater each year.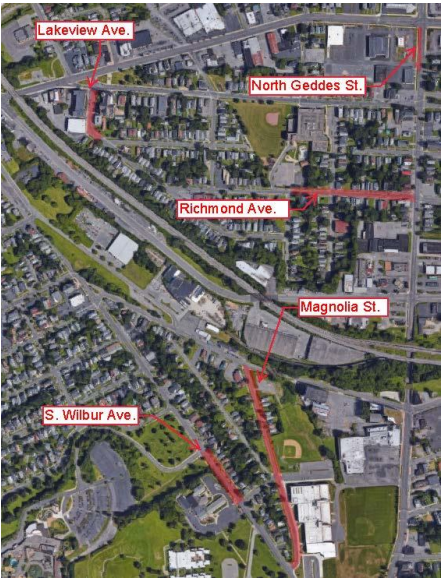 The project boundary for each street can be seen on the left.
See the presentation from our April 2nd, 2019 Meeting below: