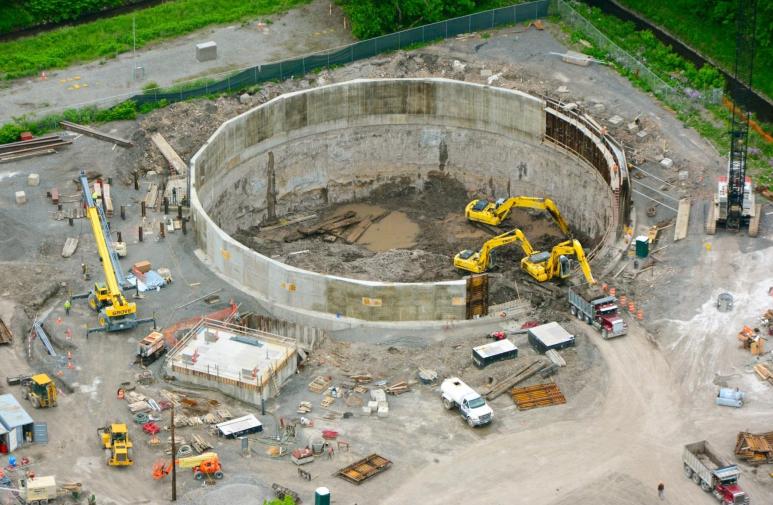 Details: The Lower Harbor Brook CSO Conveyances and Storage Facility Project is a 4.9 million gallon combined sewer overflow storage facility that is located on County owned property on State Fair Boulevard between Hiawatha Boulevard and West Genesee Street in the City of Syracuse. The facility captures and stores the overflows from CSO's 003, 004 and 063 for up to the 1-year, 2-hour design storm event. After the storm event subsides, the contents of the Storage Tank are pumped to the existing Harbor Brook Interceptor Sewer for conveyance to the Metropolitan Treatment Plant (Metro) for full treatment. The project also included construction of CSO conveyance pipelines on State Fair Boulevard, Hiawatha Boulevard and Erie Boulevard to convey combined sewage from the overflow regulators to the storage tanks during rainfall and snowmelt events. Floatables and grit removal is also included in this facility. Odor control provisions are incorporated into the facility design and the tank is completely enclosed.
Green Components: To further enhance the sustainability of the facility, the project includes green infrastructure components. The stormwater runoff from the rooftops of the storage tank and controls building is stored within the CSO storage tank and used for a second and third cleaning flush of the tank. This water is ultimately treated at Metro, eliminating the need for this stormwater to be treated on-site. The stormwater storage is designed to capture the 100-year storm (5.2 inches) from the tank and the control building rooftop.
Project Update (September 2013): Storage - The contractor continued work in July, August, and September on the construction of this storage facility which will store combined sewage from the three CSOs (003, 004, & 063) during storm events upon completion. The contractor completed the excavation and installation of diaphragm walls for the storage tank. In addition, the contractor continued work on the utility building, the perimeter trench within the tank, and the new outfall structure. Construction also began on the 84" and 24" pipe installations and the electrical components in the utility building.
(January 2, 2014): In compliance with the ACJ major milestone, the facility became operational on December 31, 2013. Read the full press release.
VIDEO UPDATE: Testing the storage facility flushing system at Lower Harbor Brook CSO Storage Facility in anticipation of facility start up!
Download project details below: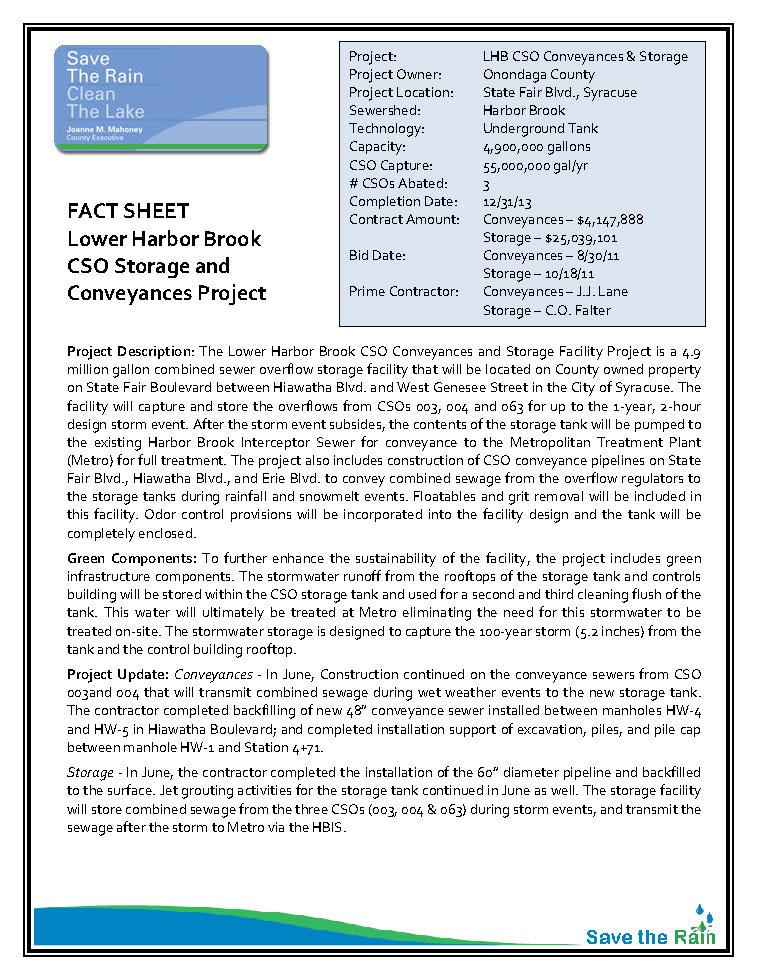 Project Overview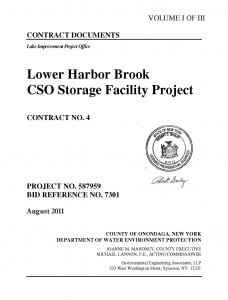 Technical Specs V1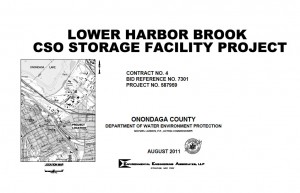 Project Plans
Related Media:
CE News – 3D models enable efficient design of a major municipal stormwater project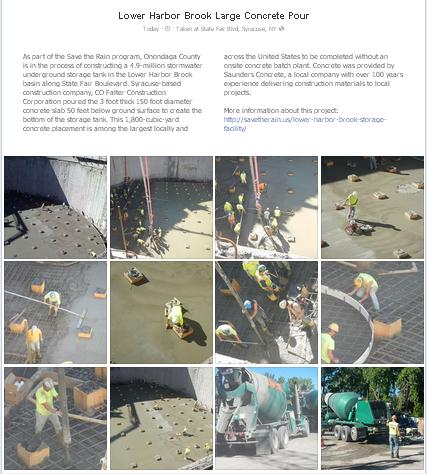 Photos from LHB Storage Concrete Pour 8-5-13
View archives of photo albums and video relating to this project…