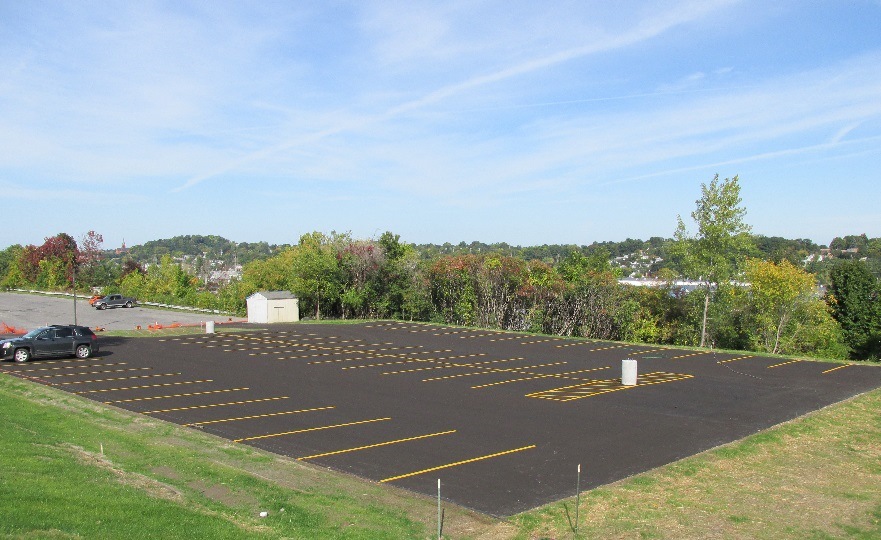 Bethany Baptist Church is located at 149 Beatie Street.  The church has been serving the Syracuse community since 1887.
Recently, site improvements have been completed to revitalize aging infrastructure on the Bethany Baptist Church campus. As part of these site improvements, the church partnered with the Onondaga County Save the Rain program through the Green Improvement Fund to install stormwater management features to mitigate runoff. The church completed construction of an overflow visitor's parking lot. The addition of the new parking lot was the second phase of a comprehensive site redevelopment.
Phase II of the project includes porous pavement parking lanes and 3 bioswales surrounding the parking lot.   Approximately 12,699 square feet of green infrastructure was installed. It will capture an estimated 551,700 gallons of stormwater annually.
In the spring, Bethany Baptist Church completed renovations to the existing parking lot that also included the installation of green infrastructure features to manage the large amounts of stormwater runoff on site. In total, nearly 2 million gallons of stormwater will be captured on the Bethany campus.
Download project details below: