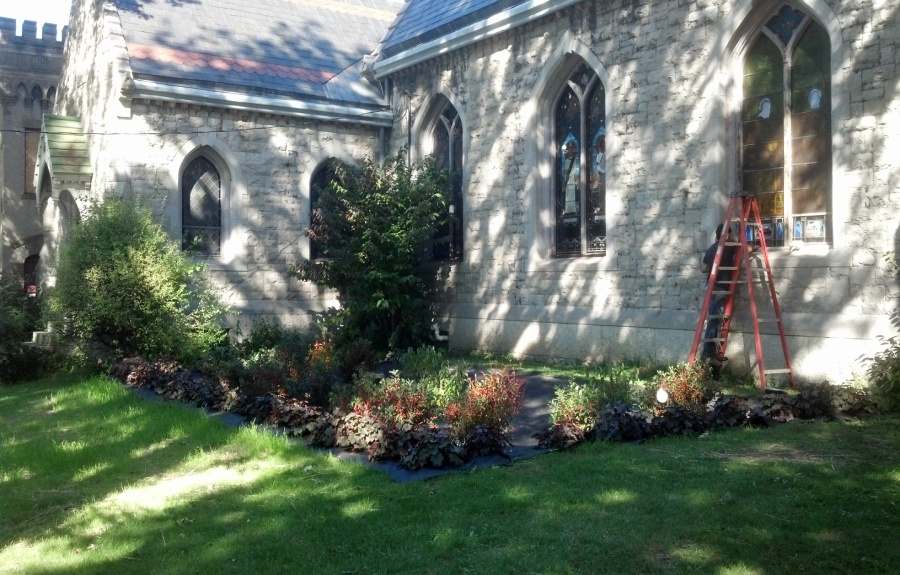 Grace Episcopal Church is located at 819 Madison Street. The Church has been a part of the Central New York community since 1871. In 2013, the Church partnered with the Save the Rain Program through the Green Improvement Fund to implement green infrastructure practices on their property.
The project included a new porous pavement parking area and two rain garden systems. The porous pavement was installed in the church parking lot with a connection to a new gutter system (on the western building) to collect a portion of runoff from the roof of the church. The two rain gardens were installed to collect runoff from a second building on the church campus. Additional green space was also installed onsite.
Over 9,000 square feet of green infrastructure was installed that will capture an estimated total of 262,100 gallons of stormwater annually.
Download project details below: