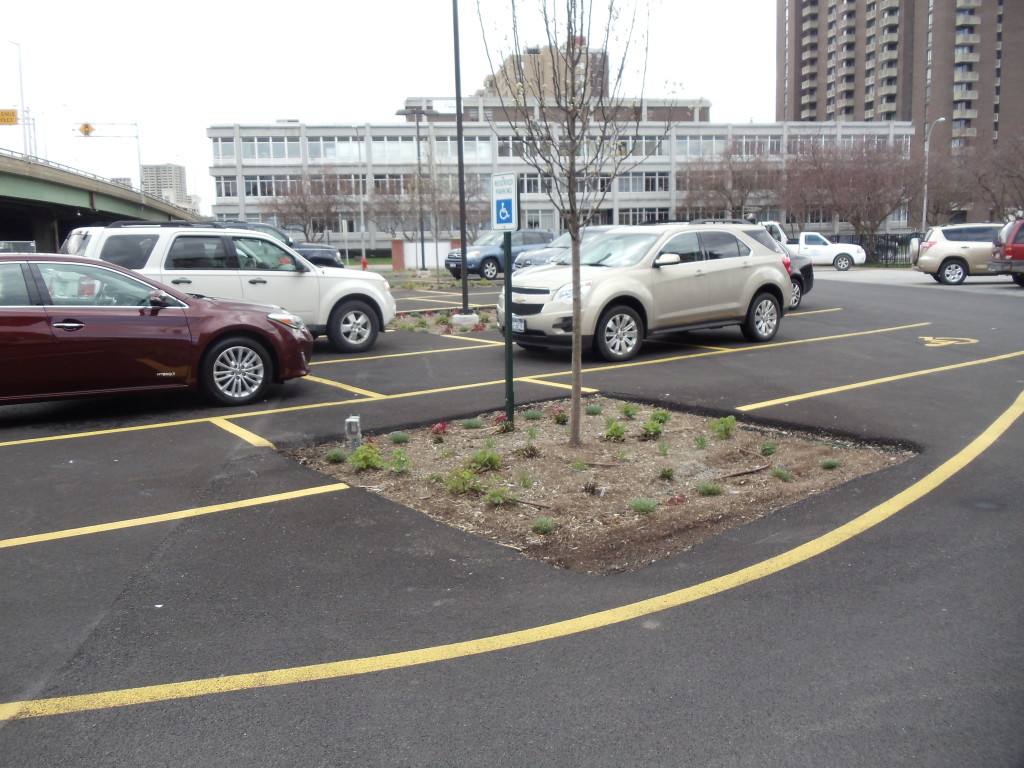 This project is located at the McMahon/Ryan Child Advocacy Center at 601 East Genesee Street. The Center is a non-profit organization dedicated to ending child abuse through intervention and education and offers a safe, child-friendly process for abused children and their families, supported by a committed, professional team specializing in the investigation, prosecution and treatment of child abuse.
The Save the Rain program has partnered with McMahon Ryan Child Advocacy Center in the redevelopment of a surface parking lot with the installation of porous pavement and stormwater planters throughout the site. The combined stormwater capture area for the site is approximately 34,298 square feet.
The green infrastructure at the McMahon/Ryan Child Advocacy Center captures an estimated total of 604,000 gallons of stormwater runoff each year.
 Download Project Details Below: