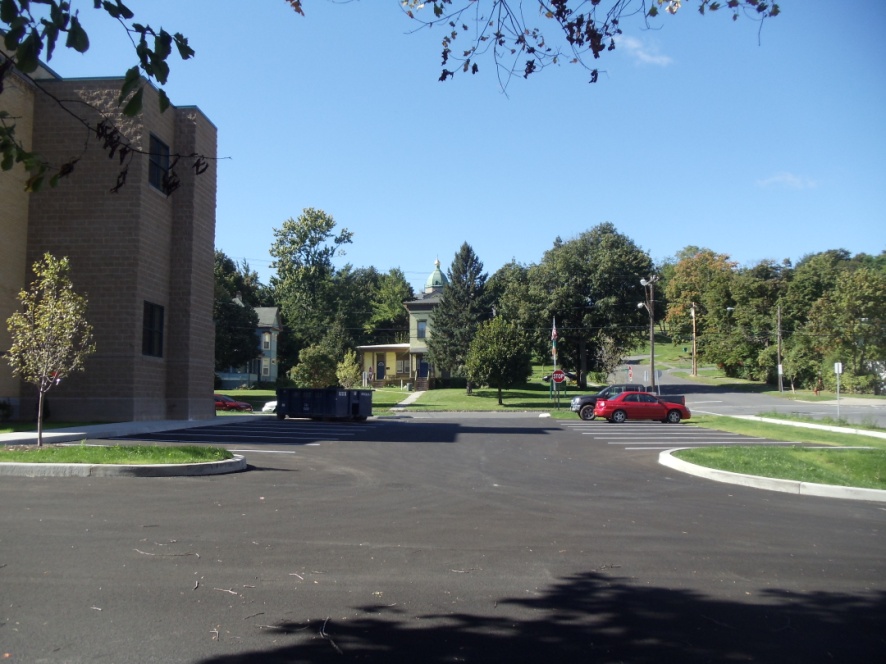 The St. Patrick's Apartment project is located at 300 North Lowell Avenue. The site was previously the St. Patrick's School and Convent for many years, until it closed in 2006. The existing school building was renovated into an apartment building, turning the 23 classrooms into 22 one and two bedroom apartments.
In addition to renovations made inside the building, improvements were implemented on the site surrounding the building. Among these site improvements was the application of green infrastructure technologies for collection of stormwater runoff from the parking lots, sidewalks and roof areas.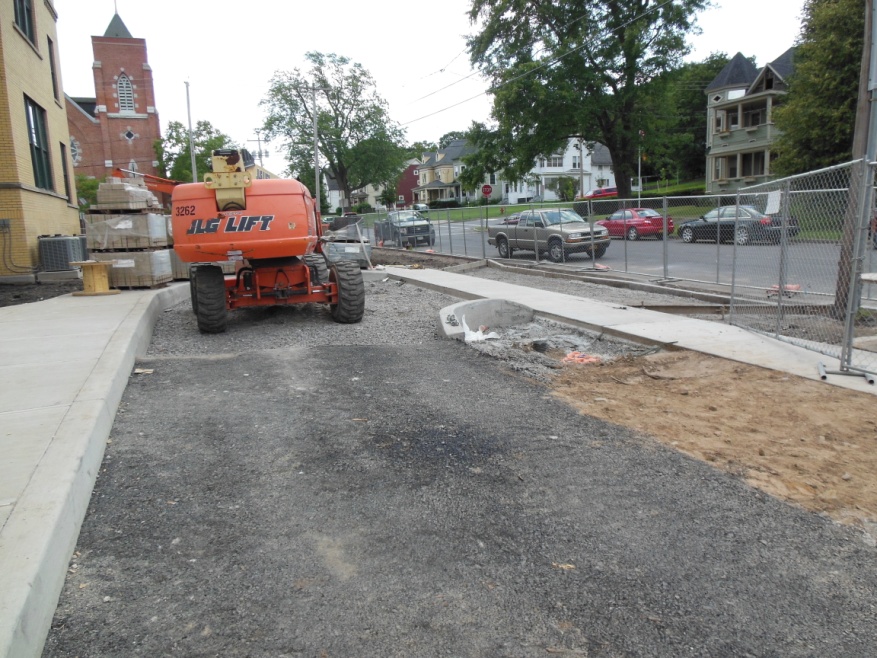 The project consisted of an underground infiltration system with three drywells and under drain pipes, porous pavers, and added green space. Additionally, the roof drains, which were previously connected directly into the combined sewer system, were reconfigured and integrated into the drywell systems to provide additional capture.
The project included approximately 19,656 square feet of green infrastructure and captures an estimated 559,200 gallons of stormwater annually.
Download project overview below: