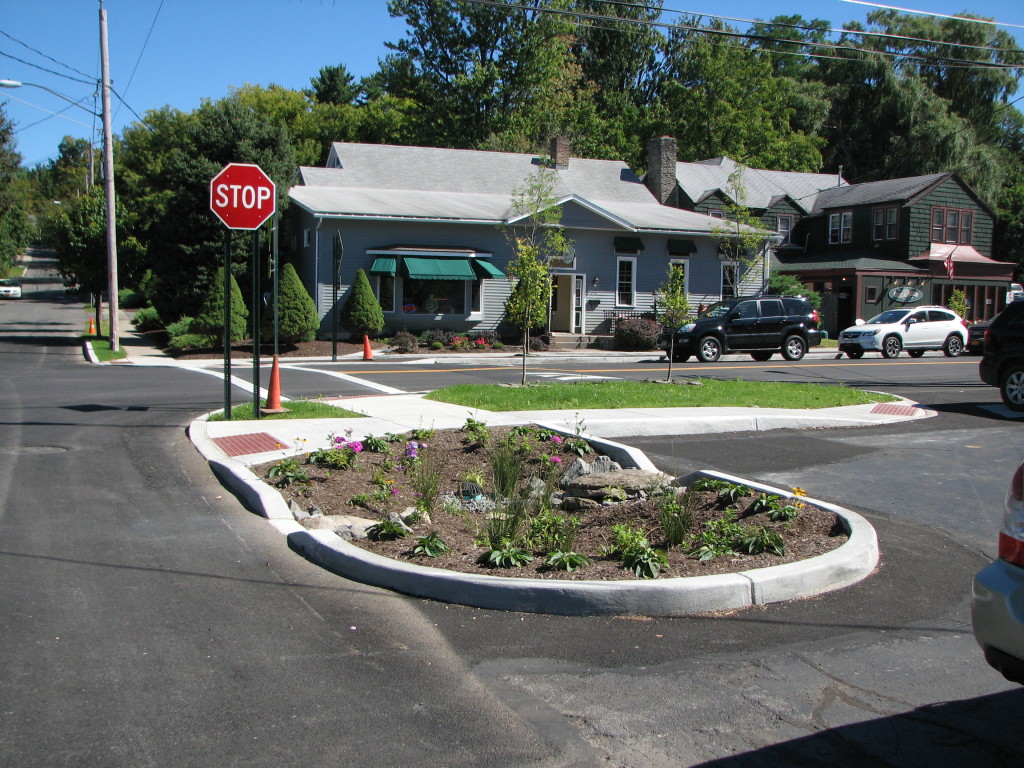 The Lower Village area of Fayetteville is generally defined by Brooklea Drive, Limestone Plaza, and bounded by Limestone Creek on the West, and NYS Rte 5 on the South.
This project showcases several green infrastructure technologies in the Lower Village Streetscape Enhancement Project in the Village of Fayetteville. The implementation of porous pavement, rain gardens, and tree planting aims to reduce inflow and infiltration into the County's interceptor sewer, and improve the water quality of Limestone Creek.
Additionally, the Village will implement a rain barrel program thoughout the Lower Village area to mitigate runoff. The Village will provide 9 rain barrels to the owners of Deckers Wine, Ms. Fit Clothing, Kyoko Japanese Restaurant, Chloe's Closet, Paolakay Gifts, and Pascales in order to capture roof runoff. The water would be used for watering the Village's flower planters.
The Village Board and DPW will be responsible for maintaining this green infrastructure to preserve the effective operation and efficient function of these technologies and maximize environmental benefit and stormwater capture.
Download project details below: