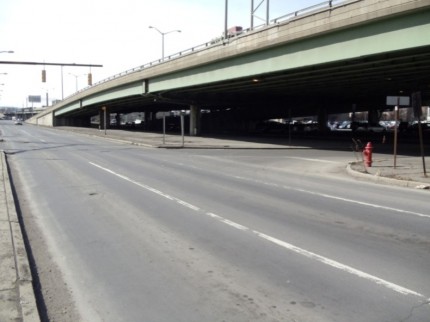 By removing the left turn lane on Almond Street and replacing impervious asphalt with stone porous pavement, the Almond Street Pavement Removal project allows the stormwater that would have entered into the combined sewer system to instead infiltrate directly into the ground, as it would in a natural environment. The stone porous pavement in this project collects stormwater runoff from several blocks of roadway between Madison Street and E. Genesee Street.
This project also includes the addition of a Green Screen Trellis Fence, which is a trellis planted with vines that will help to reduce the heat island effect, improve air quality, and add an aesthetic appeal to the neighborhood. Overall, this project will help restore natural benefits that were lost through urbanization.
The porous pavement along Almond Street is designed to capture up to 1" of rainfall at a given time, reducing annual stormwater runoff by approximately 460,000 gallons.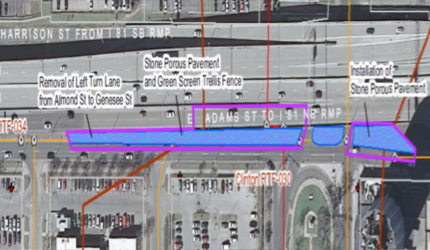 Download project details below: