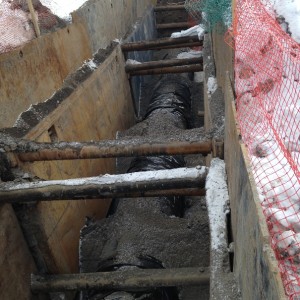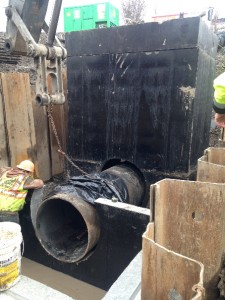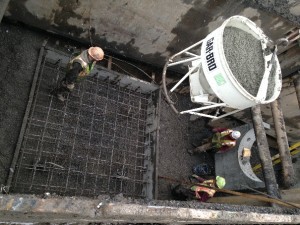 The Harbor Brook CSO 063 Conveyances Project was the final conveyance pipeline associated with the Lower Harbor Brook CSO Storage Facility. This connection allows additional wastewater to be stored at the facility prior to full treatment at the Metropolitan Wastewater Treatment Plant.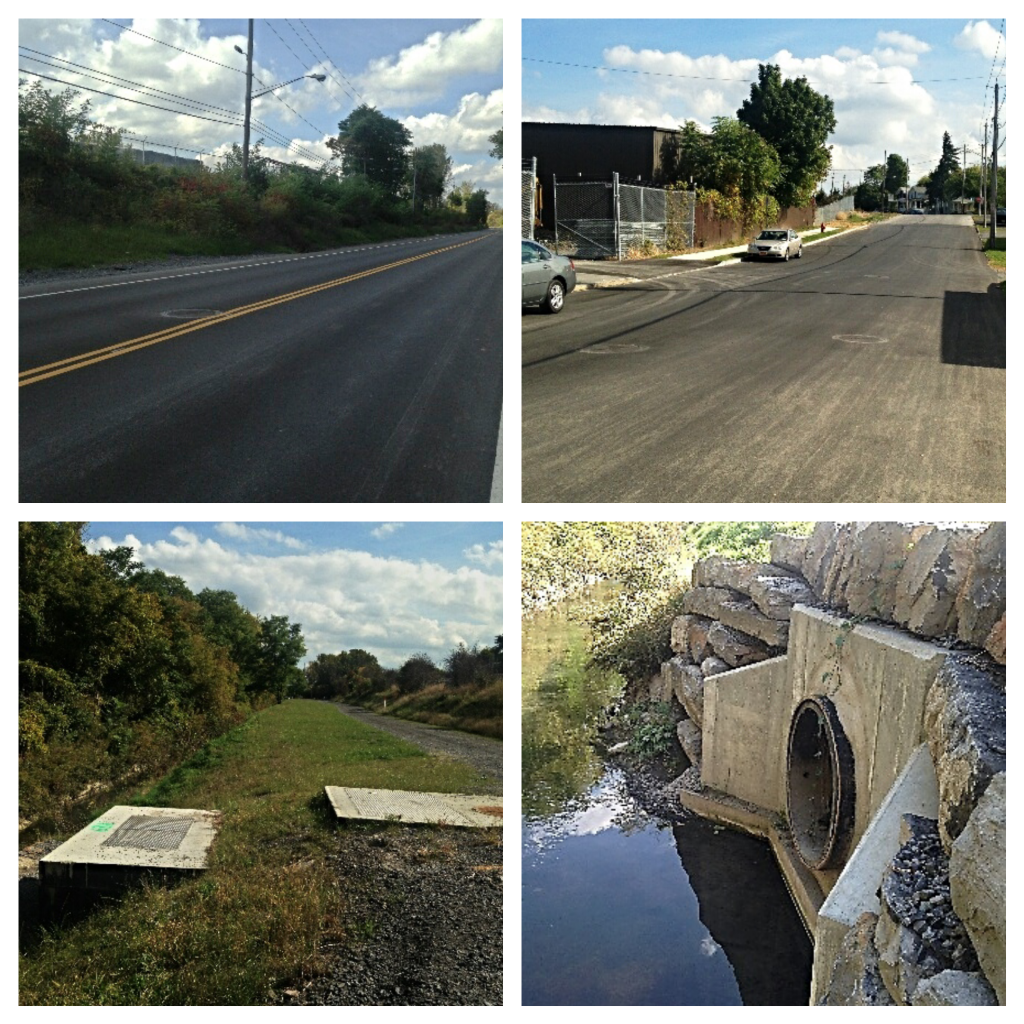 Marcellus Construction, Inc. completed construction on the new pipeline on August 6th, 2015. At that time, the Lower Harbor Brook Storage Facility began accepting CSO flow from the 063 basin via the new 60-inch Emerson Truck Sewer extension and the 48- and 60-inch CSO conveyance sewers. By August 20th, 2015 the new CSO 063 outfall was fully operational with the installation of the stainless steel stop logs to the proper weir height. The contractor completed the final restoration of all surfaces and the installation of the new slide gates in the grit chamber in Erie Boulevard West on September 11, 2015 and the Certificate of Beneficial Occupancy was issued. Final closeout of the project will continue into the the fourth quarter of 2015.
The final project included the installation of the following major components:
575 linear feet (LF) of 60-inch diameter sewer from Emerson Ave to Erie Boulevard West
New CSO 063 regulator manhole and grit chamber in Erie Boulevard West
1600 LF of 48 and 60-inch diameter CSO conveyance pipeline
New CSO 063 diversion manhole and outfall to Harbor Brook
715 LF of 48-inch diameter CSO conveyance sewer
The cleaning of 73 catch basins, 46 rehabilitations, 7 replacements and installation of 73 oil and debris catch basin hoods
Download project details below: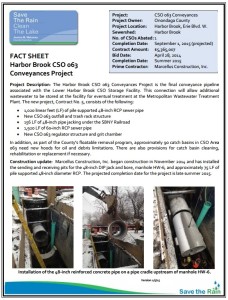 plans & technical specifications coming soon!