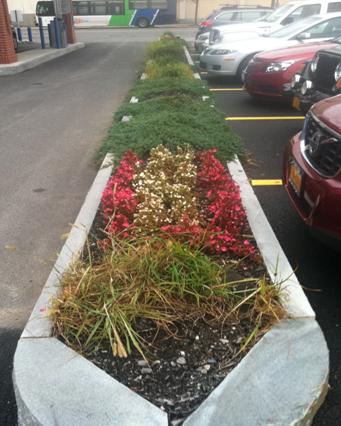 Project Description:
The 100 Clinton Square project is located on the property at 2307-2315 Erie Blvd. East. The Green Improvement Fund project on this site was part of a larger redevelopment project and included the reconstruction of an existing 288 car parking lot.
The project consisted of an underground infiltration system to collect runoff from the existing building roof, adjacent streets, and most of the parking lot. Porous pavement was installed with an underground infiltration basin to collect runoff from the surface area of the parking lot and sidewalks near the building.
Runoff from adjacent streets and sidewalks is also captured in a tree trench to maximize the potential for storage on the site. In total, the 100 Clinton Square project captures an estimated 2,025,400 gallons annually.
Download project details below: