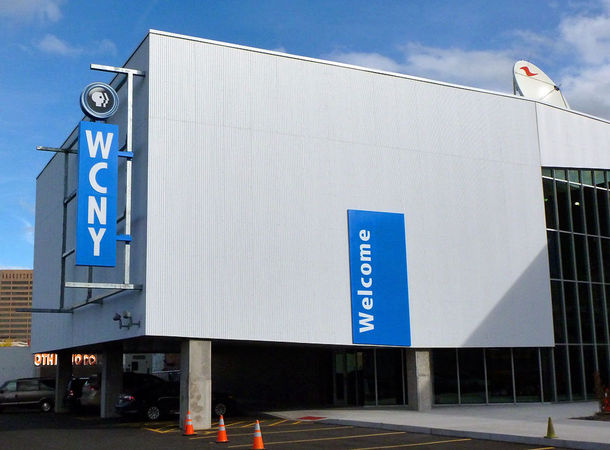 The WCNY Case Supply Building is part of a comprehensive site redevelopment in conjunction with the Near Westside Initiative (NWSI) located at 415 West Fayette Street. The new home of the local PBS affiliate, the facility includes a state-of-the-art broadcasting studio and educational center whose mission is to "Educate, Entertain and Inspire" the local community by providing a full suite of educational programming.
WCNY partnered with the Onondaga County Save the Rain Program to install several green infrastructure solutions to the property. Stormwater runoff is directed to rain garden and bioretention systems as well as enhanced tree plantings and added green space throughout the campus. Additionally, runoff from the roof of the new facility has been diverted to one of the rain garden systems on site.
This Green Improvement Fund project captures an estimated 1,111,800 gallons of stormwater annually.
Download project details below: