The Hazard Library project was part of the Onondaga County Public Libraries (OCPL) "Green Library Initiative," a partnership between the Save the Rain program and OCPL to capture stormwater while providing aesthetic benefits to the libraries.
The Hazard Library site improvements included the installation of porous concrete areas in the existing parking lot, as well as two new rain gardens at the edges of the parking lot to capture stormwater runoff from Emerson Avenue and St. Marks Avenue. Beneath the porous concrete areas in the parking lot are infiltration beds that are connected via stormwater piping. The advantage to connecting these infiltration beds is that the piping between the infiltration beds will convey stormwater throughout the infiltration system. This maximizes the capture volume of this system. These green improvements reduce stormwater runoff by 370,000 gallons each year.
This was the second Save the Rain project to be completed at the Hazard Library. In June 2011, the Hazard Library Green Roof project was bid and awarded to J&B Installations, who installed the green roof in 2012.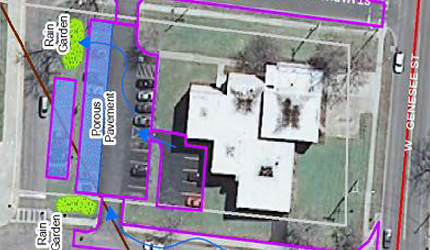 Download project details below:
[wpcol_1half id="" class="" style=""]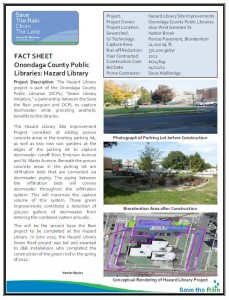 [/wpcol_1half] [wpcol_1half_end id="" class="" style=""]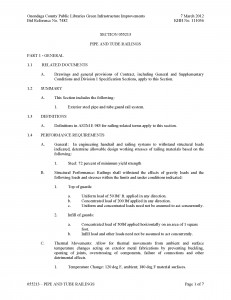 [/wpcol_1half_end]