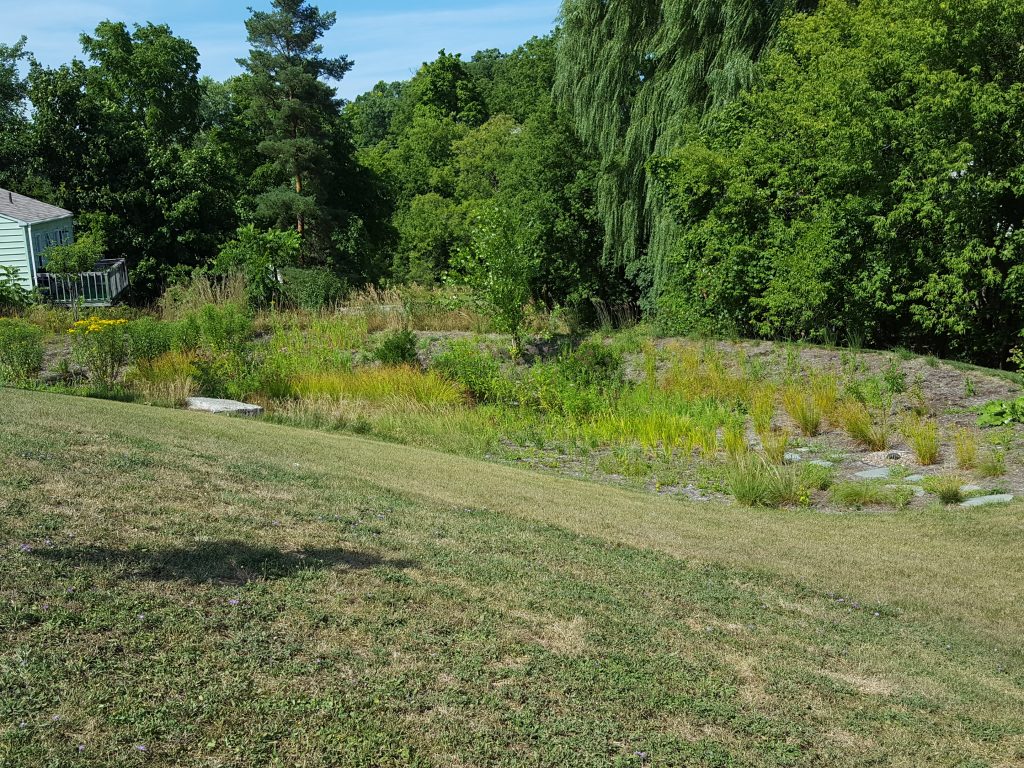 This project will be the third Save the Rain project at the Hughes Magnet School, and the fifth and sixth Save the Rain Vacant Lot projects constructed to date. Previously, a new porous asphalt parking lot and tree planting projects were completed at the school in 2011 and 2012. A unique facet of this project is that the two vacant lot parcels (147 Hughes Place and 220 Lorraine Avenue) are located directly adjacent to Hughes Magnet School and are used by the school on a daily basis.
The green infrastructure technologies included with this project included a bioretention area, a vegetated infiltration bed system, and an enhanced tree trench. The bioretention area is located on the vacant lot parcel at 147 Hughes Place, and in conjunction with the underground infiltration bed adjacent to the school, captures stormwater from the northern half of the building roof and the adjacent parking lot. The bioretention area is planted with native vegetation and serves as an educational site for students at the school.
The tree trench on the vacant lot parcel at 220 Lorrain Ave captures runoff from the adjacent street and greenspace surrounding the school.
In total, these green infrastructure elements captures approximately 1.1 million gallons of stormwater annually. All of the stormwater runoff from impervious surfaces at the school are now captured by green infrastructure.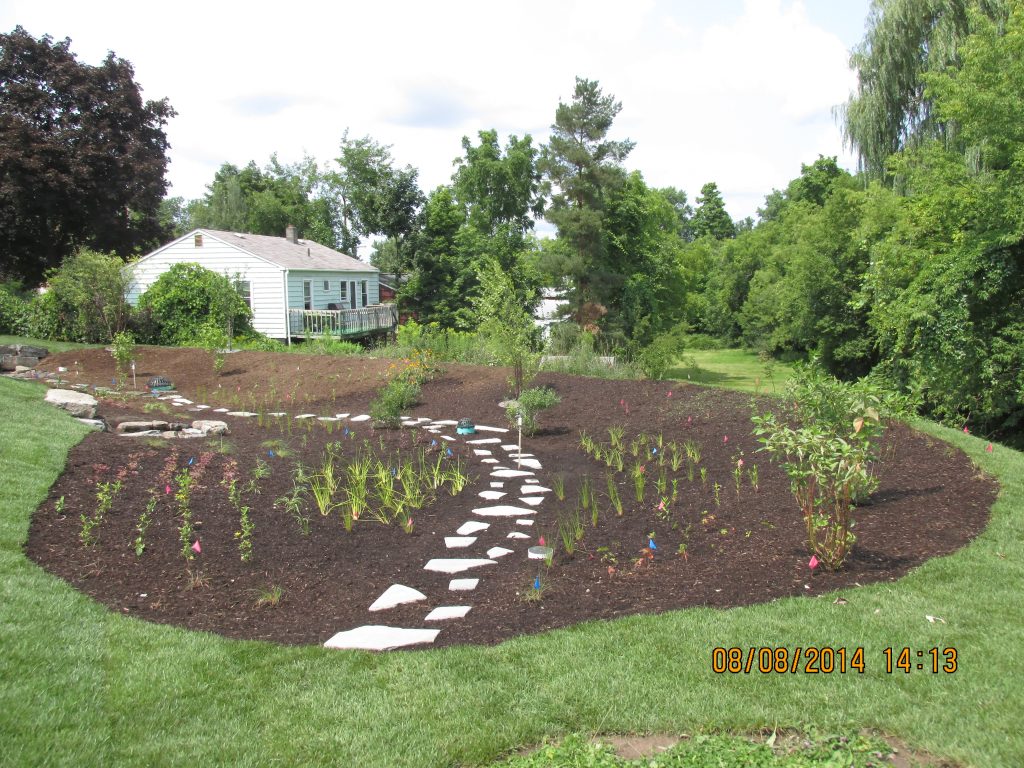 Project details below: