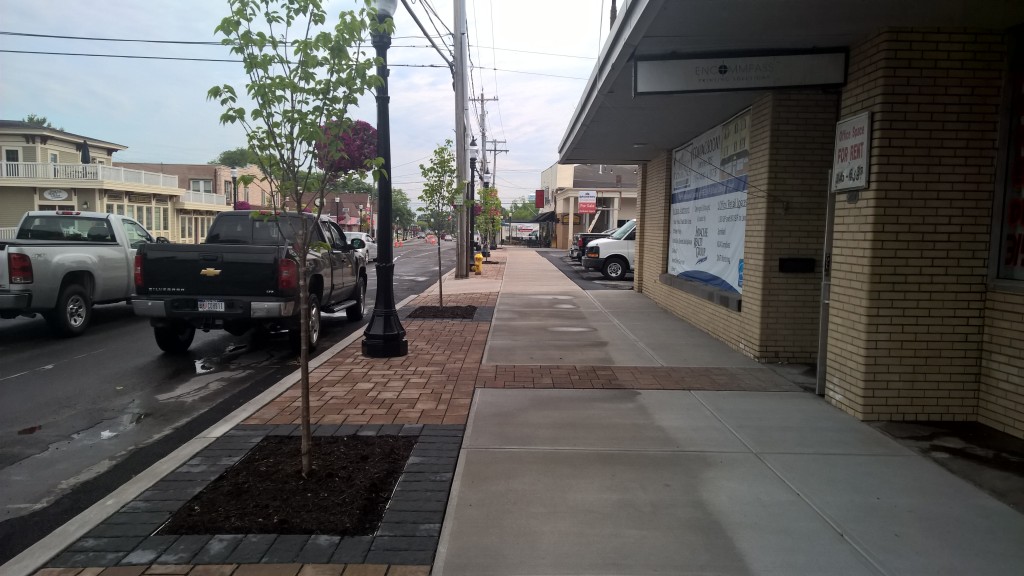 The Village of North Syracuse installed a green streetscape project with porous pavers, tree planting and added green space with funding from Onondaga County Save the Rain's Suburban Green Infrastructure Program.
The streetscape improvements included removal of impervious pavement surfaces and the replacement of approximately 4,500 square feet of that surface with grass, as well as replacing 11,500 square feet with porous pavers. A perforated storm sewer system is under the porous pavers, collecting and infiltrating runoff from Main Street and providing drainage for the pavers.
Additionally, the village planted 92 native street trees in this streetscape project, improving water quality and enhancing the aesthetics of the corridor.