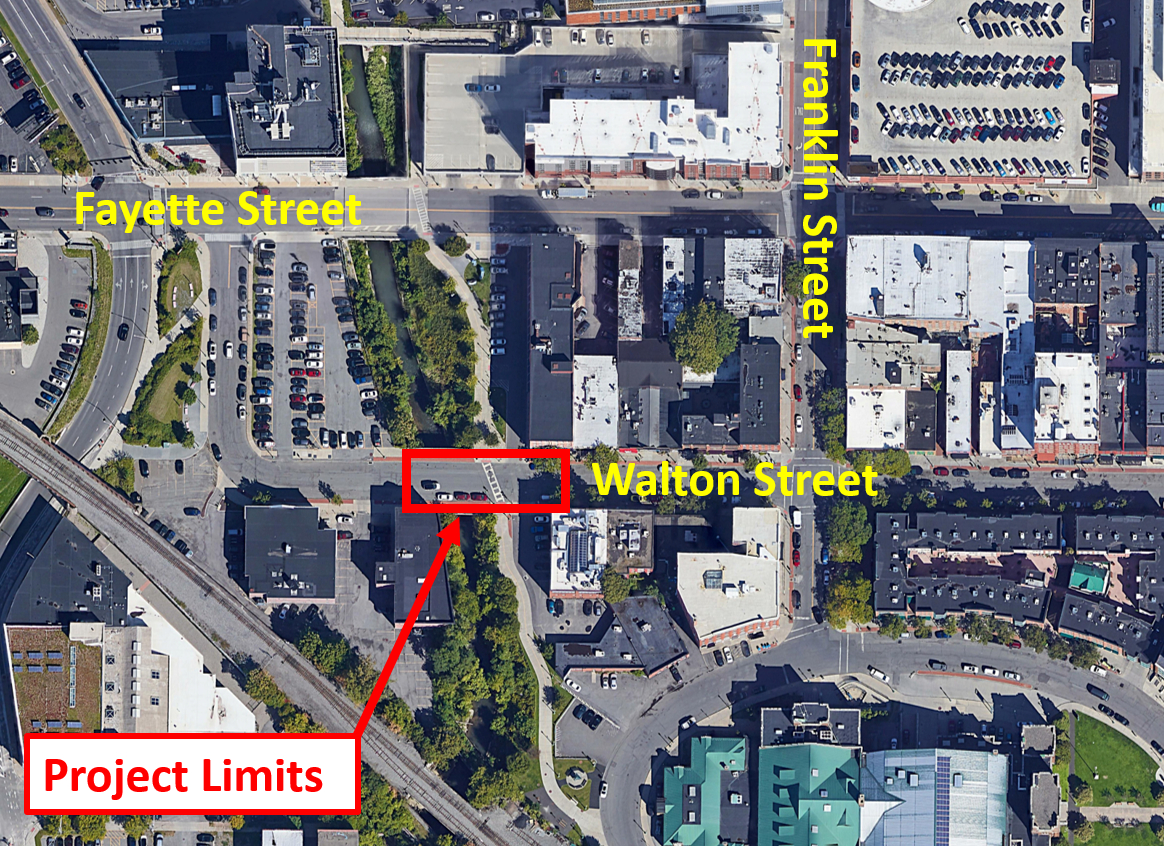 Project Description:
Onondaga County will be improving sewer systems in the City of Syracuse with upgrades to the combined sewer system at the Walton Street Bridge. These improvements will reduce combined sewer overflow into nearby waters by increasing capacity of our combined sewer systems. The outcome of this project will be improved quality of life and water quality in Onondaga Creek and Onondaga Lake due to fewer combined sewer overflow events. Physical improvements from the work will include installation of a new regulator structure, raising and widening the weir within the regulator structure, replacing the adjacent manhole and piping, and installation of new ADA ramp and sidewalks.
For additional details, please click the image below to view the presentation recently delivered to the project's technical stakeholders.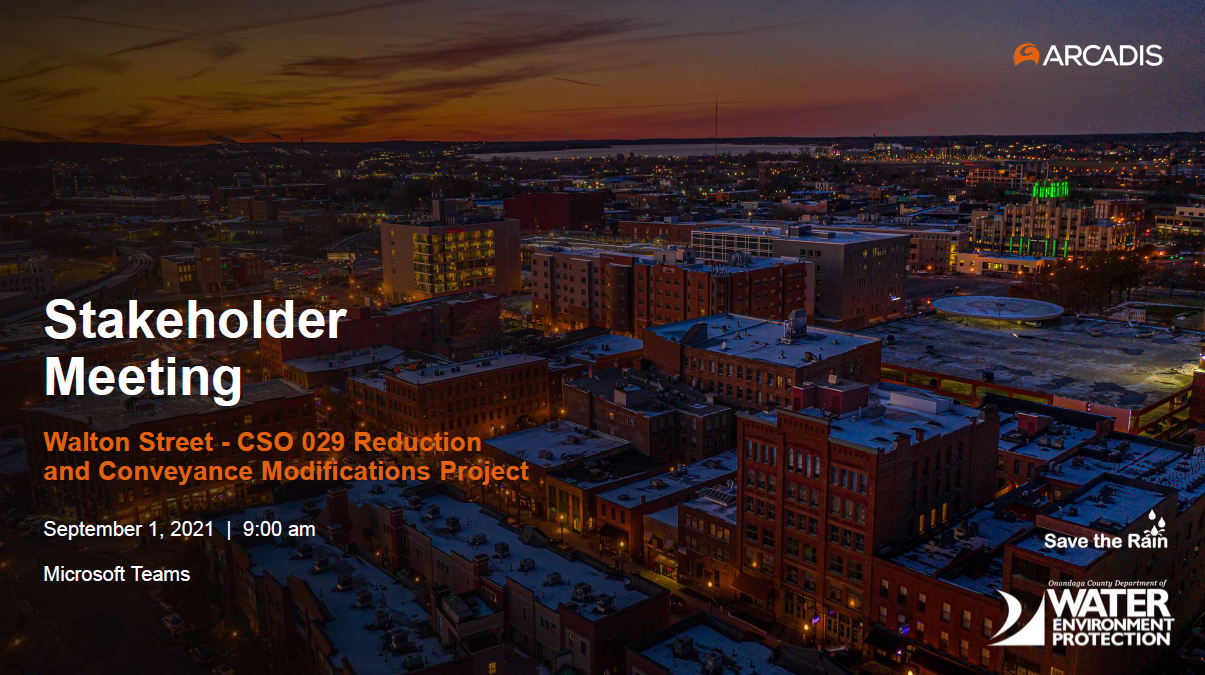 9/29 COMMUNITY MEETING
Please join us for an online meeting discussing sewer infrastructure improvements along Walton Street in Armory Square scheduled for spring of 2022.
We hope to see you there!
MICROSOFT TEAMS MEETING
Join on your computer or mobile app
Click here to join the meeting
Or call in (audio only)
+1 347-967-3080,,755746197# United States, New York City
Phone Conference ID: 755 746 197#
Any questions or concerns can be directed to the project manager:
Adam Woodburn
Stormwater Program Coordinator
Email: adamwoodburn@ongov.net
Download project details below: