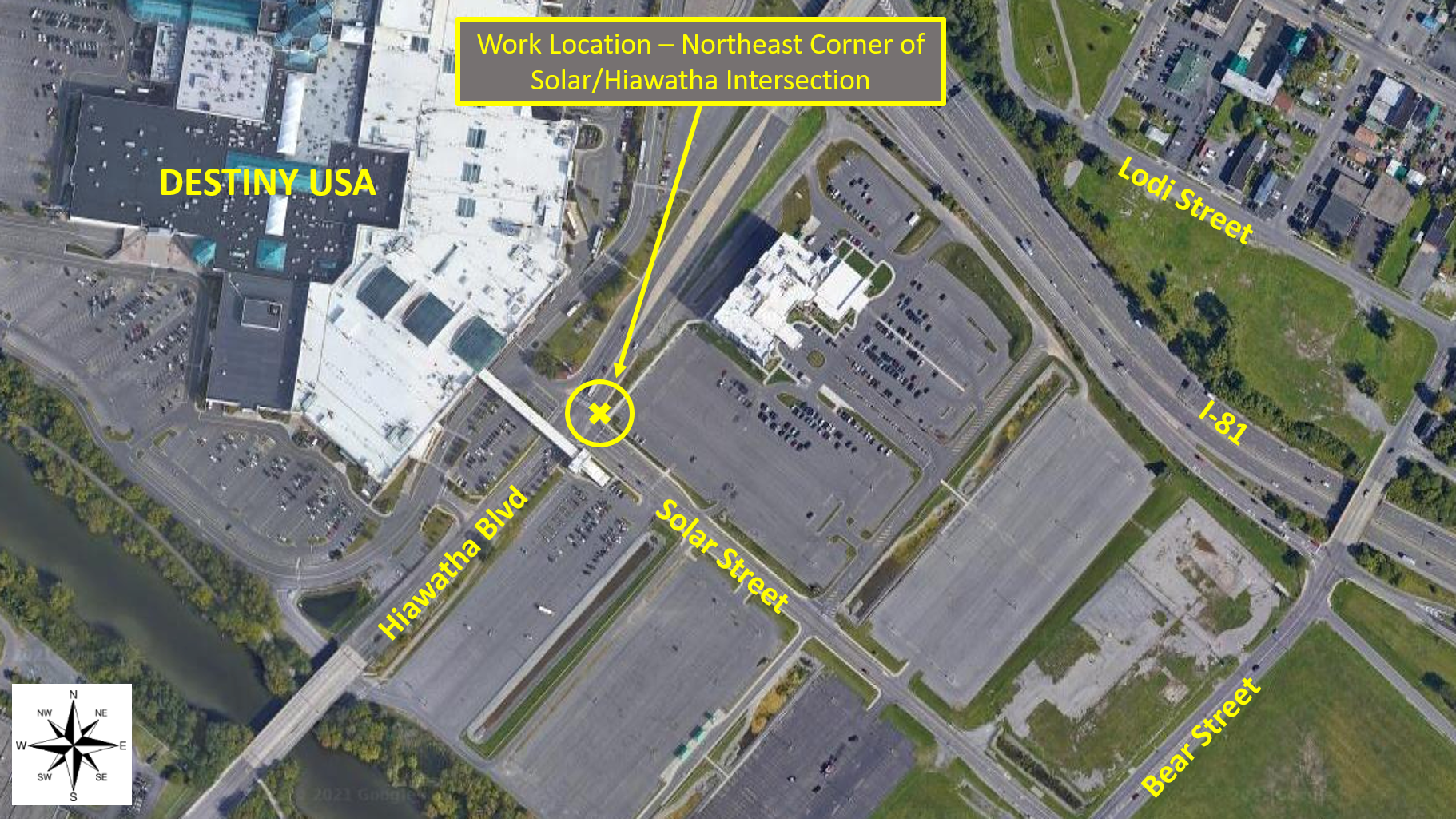 Project Description:
The CSO 075 Regulator Manhole Reconfiguration will make modifications to the regulator manhole in the Hiawatha Blvd. and Solar St. intersection. Currently, backwater flow from the Inner Harbor is entering the overflow line and flowing back over the CSO overflow weir during storm events, which causes flow monitoring issues and results in the conveyance and treatment of non-sewage water.
This project will modify the existing trunk sewer by installing two new manholes, which will improve the hydraulics of the sewer. An adjustable height weir will also be installed in the new regulator manhole. Furthermore, an in-line backflow preventer will be placed in the new overflow as a part of the project. These modifications will reduce CSO volume, improve the issues with backwater flow, and allow for accurate metering of CSO overflow.
Post-construction of the project, SWMM modeling indicates that CSO 075 will no longer discharge during the typical year, resulting in an annual reduction of 1.8 million gallons of CSO discharge into the Inner Harbor and Onondaga Lake.
Download project details below: