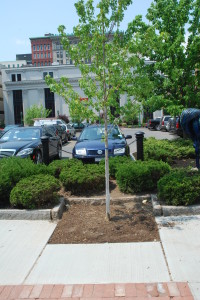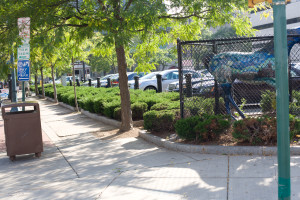 Onondaga County worked with the City of Syracuse to develop streetscape improvements on the east side of the 200 block of Montgomery Street. Enhanced street trees were planted in the right-of-way. This design mirrors the west side of 200 Montgomery Street which was constructed in the spring of 2012.
The enhanced tree pit design provides a wide storage and soil trench area for trees to maximize stormwater intake. This enhanced tree system dramatically improves the growth, vitality and life span of the tree. In total, this project captures 195,000 gallons of stormwater annually.
The project is part of the Save the Rain Urban Forestry Program that will plant over 8,500 trees in the City of Syracuse by 2018.
Download project details below: