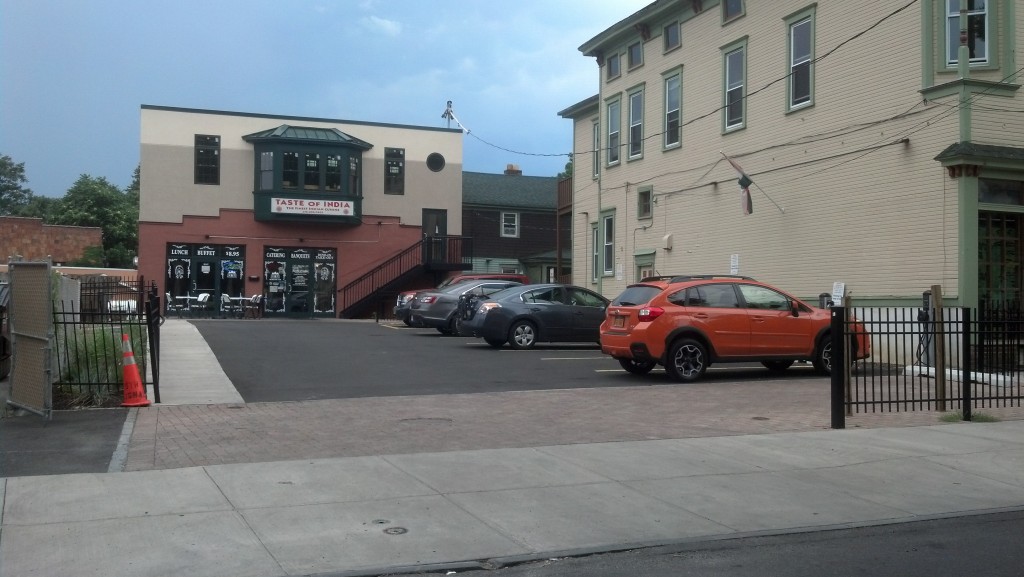 The American Beech project is located at 124-126 Dell Street. Green improvements were included the redevelopment of an existing parking lot in order to to accommodate customers dining at the Taste of India restaurant.
The project also included the addition of porous concrete in the parking area and two drywell systems. The porous pavement sections collect runoff from the adjacent building through roof drains, while the porous paver system collects the remainder of the parking lot.
Additionally, planter boxes were installed alongside the parking lot. The planters also drain to the porous pavement area. The green infrastructure in this project encompasses a capture area of approximately 7,811 square feet.
The American Beech project will capture an approximate total of 146,100 gallons annually.
Download project details below: