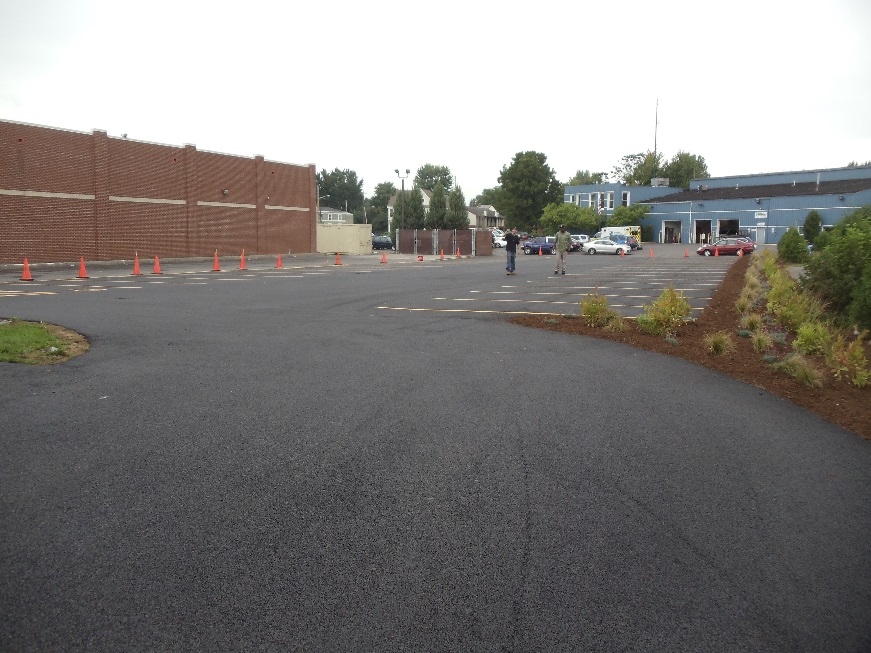 The Onondaga Commons Plaza is home to several local businesses on the Near Westside of Syracuse. Onondaga Commons has partnered with the Onondaga County's Save the Rain Program on several stormwater management projects as part of a comprehensive redevelopment of approximately 4 acres of surface parking area across the campus. The collection of green projects included a diverse mix of green infrastructure elements to manage stormwater on site.
The Onondaga Commons 506 West Onondaga Street project included the installation of porous pavement in the new parking area behind the building. In addition to the porous pavement, green space was added along the edge of the porous asphalt to increase aesthetics and provide water quality benefits.
In this section of the Onondaga Commons project, approximately 17,220 square feet of infrastructure has been installed to capture an estimated 303,300 gallons of stormwater each year.
Download project details below: