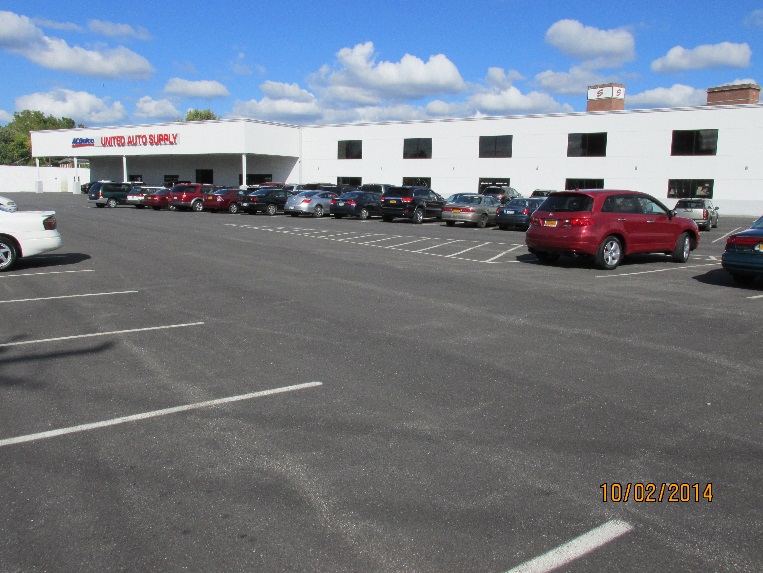 The United Auto Supply Green Improvement Fund (GIF) project is a retrofit to the exiting parking area for the building located at 450 Tracy Street. United Auto Supply serves New York as a leader in the wholesale distribution of original equipment, aftermarket automotive parts and accessories. United Auto Supply was in need of a new parking area and facing large amounts of impervious surfaces, therefore the development team partnered with Onondaga County's Save the Rain Program to implement green infrastructure elements in a new parking lot to manage stormwater runoff onsite.
The project included an underground storage system, providing disconnection from the combined sewer system and infiltration of stormwater runoff. All roof drains from the building are connected to the system, to ensure that runoff is being collected from the entire roof as well as the parking lot.
Approximately 1,784 square feet of green infrastructure was installed to capture an estimated 749,100 gallons of stormwater annually.
Download project details below: