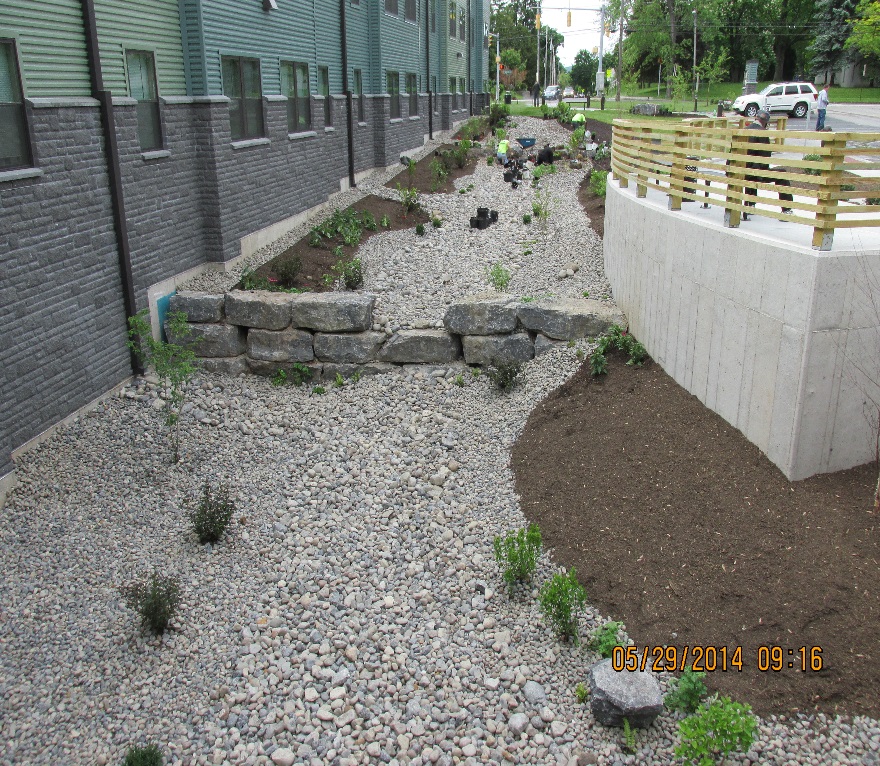 The VanKeuren Square Green Improvement Fund (GIF) project is located at 2223 East Genesee Street. The 3-story building will replace a vacant building, previously occupied by the Jewish Community Center, with high quality, affordable housing for veterans. VanKeuren Square partnered with the Onondaga County's Save the Rain Program to implement green infrastructure elements to manage stormwater runoff from large impervious areas throughout the property.
The project included porous pavement parking areas, integrated with an underground infiltration system. A 12,000 gal cistern system collects 50% of the roof runoff for reuse inside the building. The bioswales capture the remaining 50% or the roof area, allowing infiltration, providing a higher level of water quality, and providing aesthetic improvements to the landscaping.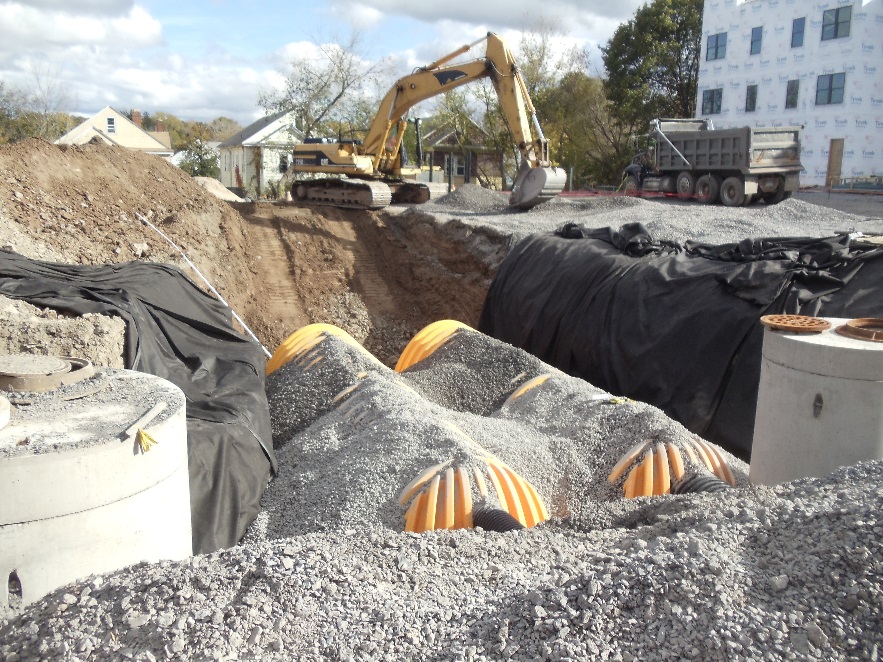 Approximately 13,000 square feet of green infrastructure was installed, capturing an estimated 464,125 gallons of stormwater annually.
Download project overview below: