Project Description: The Green Separation of CSO 052 Project was accomplished through the collaborative efforts of Onondaga County and the City of Syracuse. Historically, the area around the proposed detention basin had been prone to severe flooding throughout the year. This was due, in part, to years of illegal dumping that impacted the natural surface and groundwater flow patterns. The County and the City partnered to help limit this problem through the installation of a slow-release stormwater detention basin and infiltration system. Additionally, the County undertook a storm sewer separation project on Mitchell Avenue to separate stormwater from the existing combined sewer system.
The primary goal of the project was to reduce the volume of stormwater that flows into the combined sewer system along South, Cornell, and Mitchell avenues, all within CSO 052. The secondary goal is to reduce the level of flooding experienced in this area. The new detention/slow release facility was constructed on property owned by the City of Syracuse and captures runoff from South and Cornell Avenues as well as from the City-owned property, totaling 890,400 square feet of drainage area. The facility has storage capacity for 1,155,700 gallons of stormwater. Stormwater will be slowly released to the Armstrong Place combined sewer system over time. It is expected that the detention/slow release facility will improve the stormwater management and drainage in this area and lessen the effects of flooding onto residential properties that adjoin the City-owned property.
Additionally, runoff from 140,700 square feet of drainage area along Mitchell Avenue is collected in a new storm sewer system and directed to an underground stormwater infiltration basin with a runoff reduction volume of approximately 1,241,900 gallons per year. The Mitchell Avenue storm sewer system was constructed August 2016 – September 2016. The detention basins off of South Avenue started construction in 2016 with the majority of work now complete. Tree plantings in Fall 2017 are the final step to finish construction.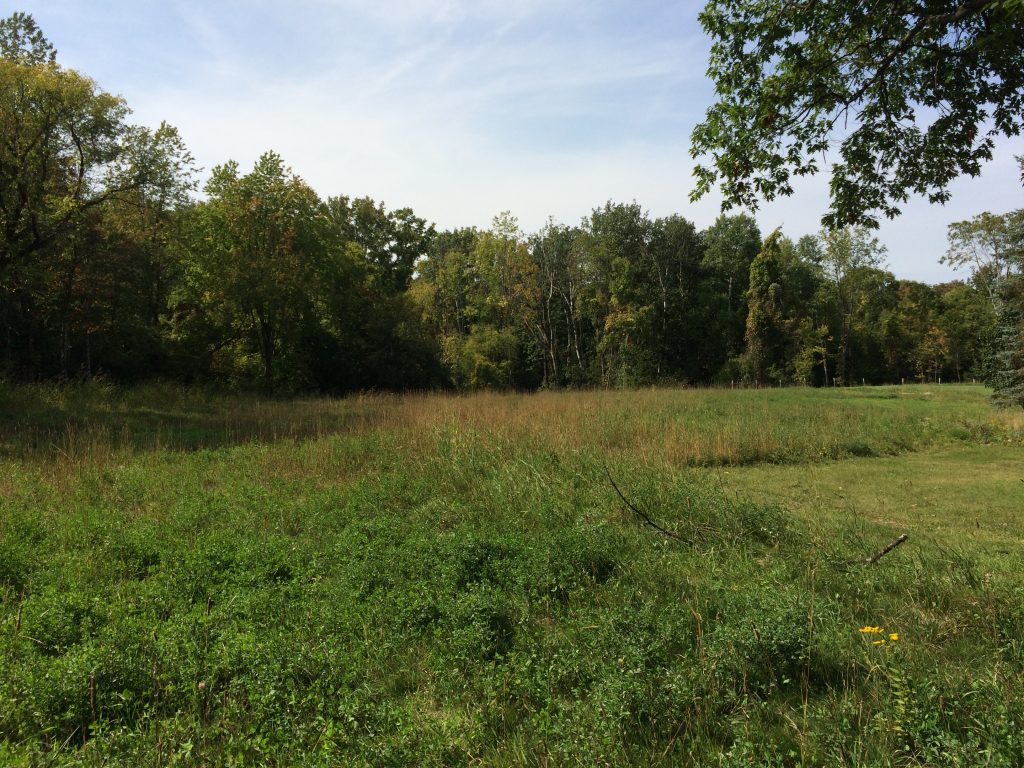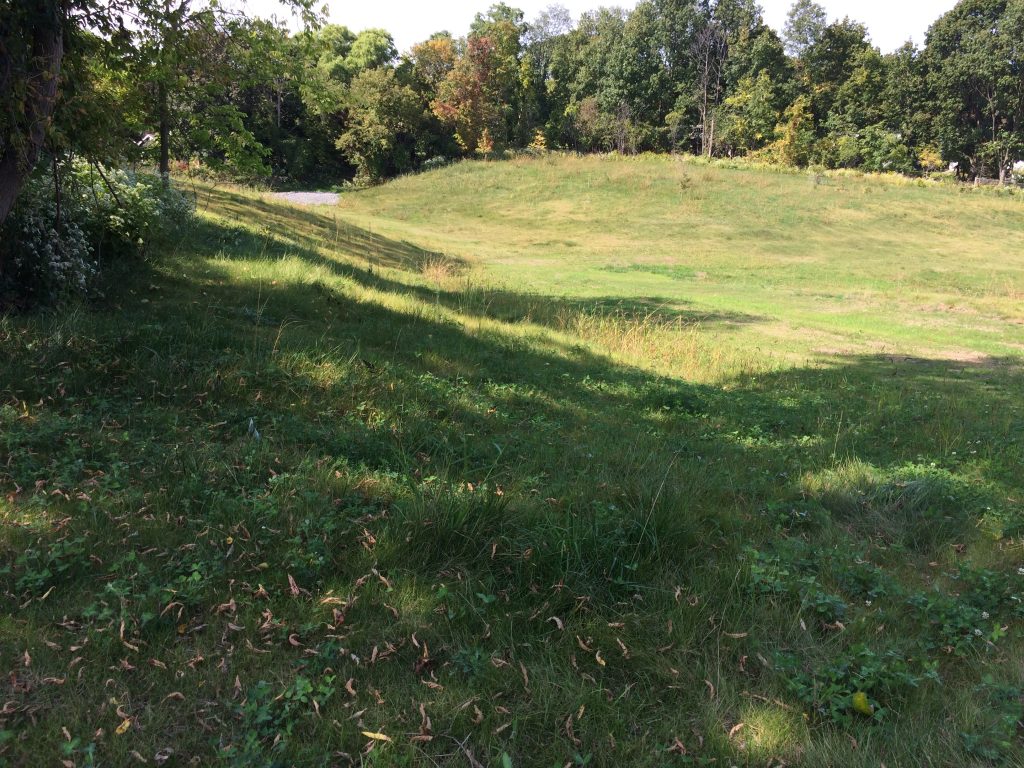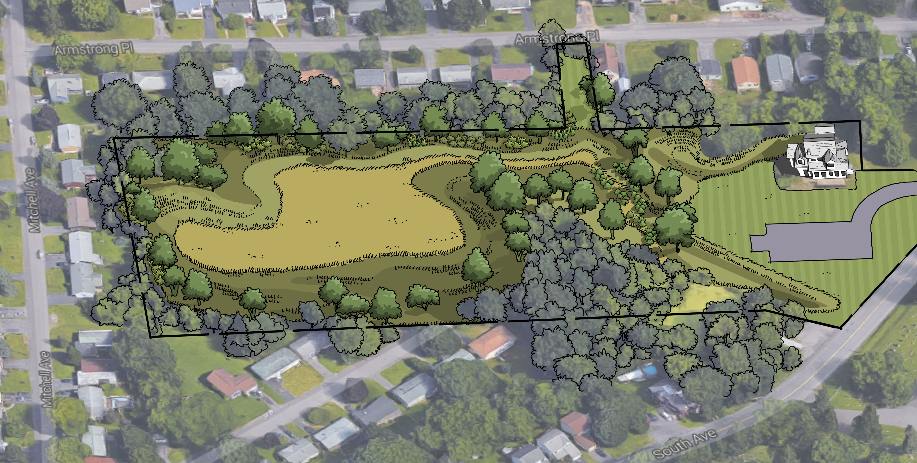 Download project details including the fact sheet, slides from the 4/19/16 community meeting, and design renderings below: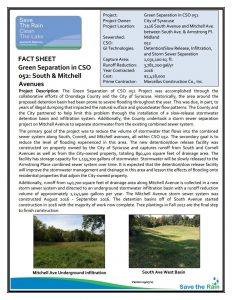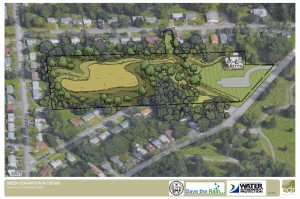 Full project plans & technical specifications coming soon!