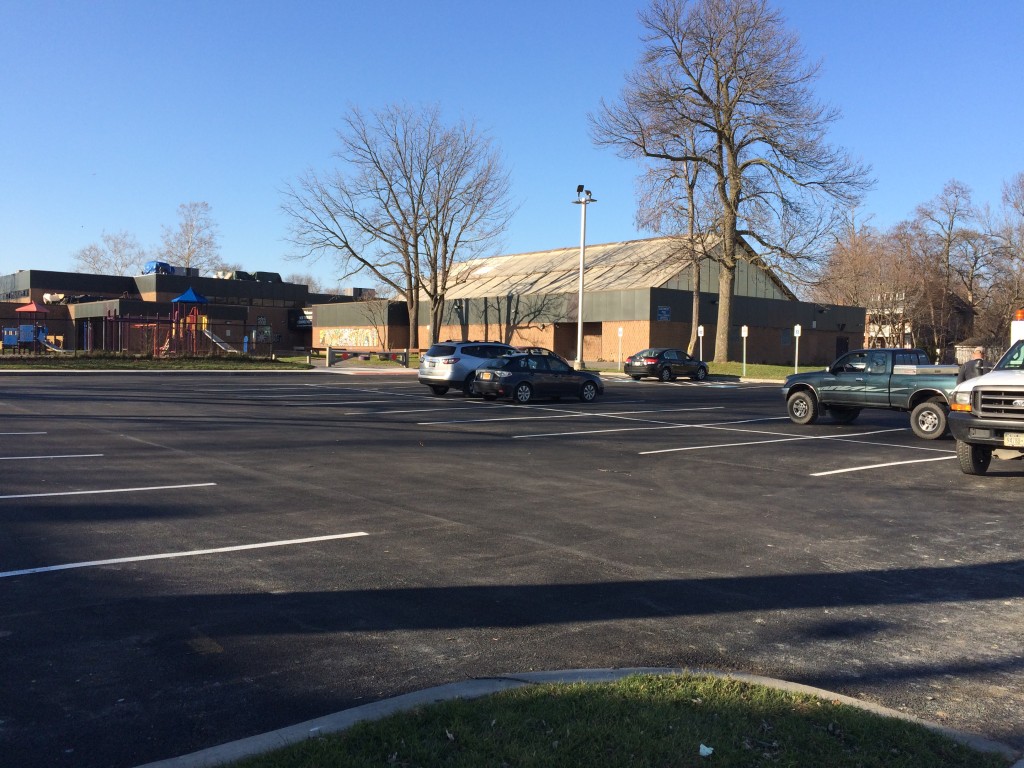 The Southwest Community Center (SWCC) project included new stormwater infiltration and green infrastructure systems which not only improve stormwater capture, but also add significant improvements to the SWCC campus. This project exemplifies the continued partnership between Onondaga County and the City of Syracuse through the Save the Rain Program.
The SWCC's parking lot improvements provide better functionality, safer access to all patrons including those with physical challenges, and stormwater infiltration, thus reducing the amount of runoff from the site into the sewer system. Also, stormwater capture is maximized by directing runoff from Lincoln Avenue and Clover Street to the parking lot infiltration system. A total drainage area of 44,000 square feet is managed by the green infrastructure within the parking lot.
Overall enhancements to the SWCC campus include new plantings along Clover Street and improvements to its driveway and sidewalks. The new flower bed includes cone flowers, coral bells, and creeping phlox, among others, much of which will be enjoyed in Spring 2016.
The green infrastructure elements installed at the SWCC will capture an approximate total of 803,000 gallons of stormwater annually.
Download project details below: