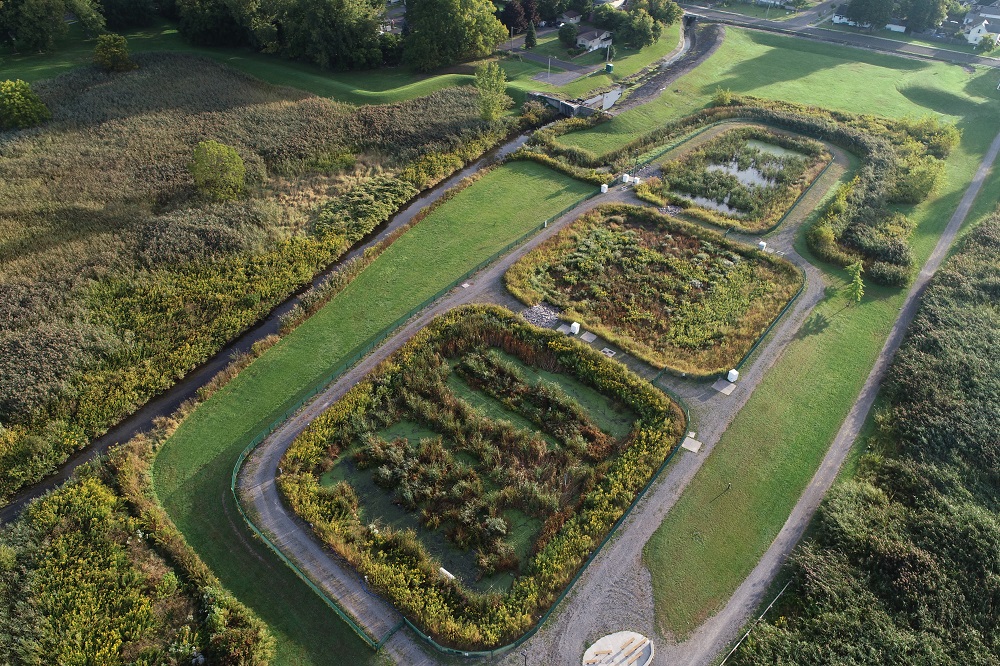 Fall 2019
The Harbor Brook CSO 018 Constructed Wetlands Pilot Project serves the dual purposes of treating overflows from CSO018, currently discharged into Harbor Brook, while also acting as a demonstration project to test the effectiveness of three types of constructed wetland treatment systems.
Based on the knowledge gained as a result of this pilot project, these wetland systems may be integrated as part of a larger constructed wetland treatment system along Harbor Brook with additional water quality, natural habitat, recreational, educational, and other community benefits. The project is located within the approximately 34 contiguous acres of Onondaga County-owned land known as the Velasko Road Detention Basin.
This constructed wetland pilot project captures and treats approximately 14.8 million gallons of combined sewage each year and substantially improves the quality of the stormwater discharge into Harbor Brook.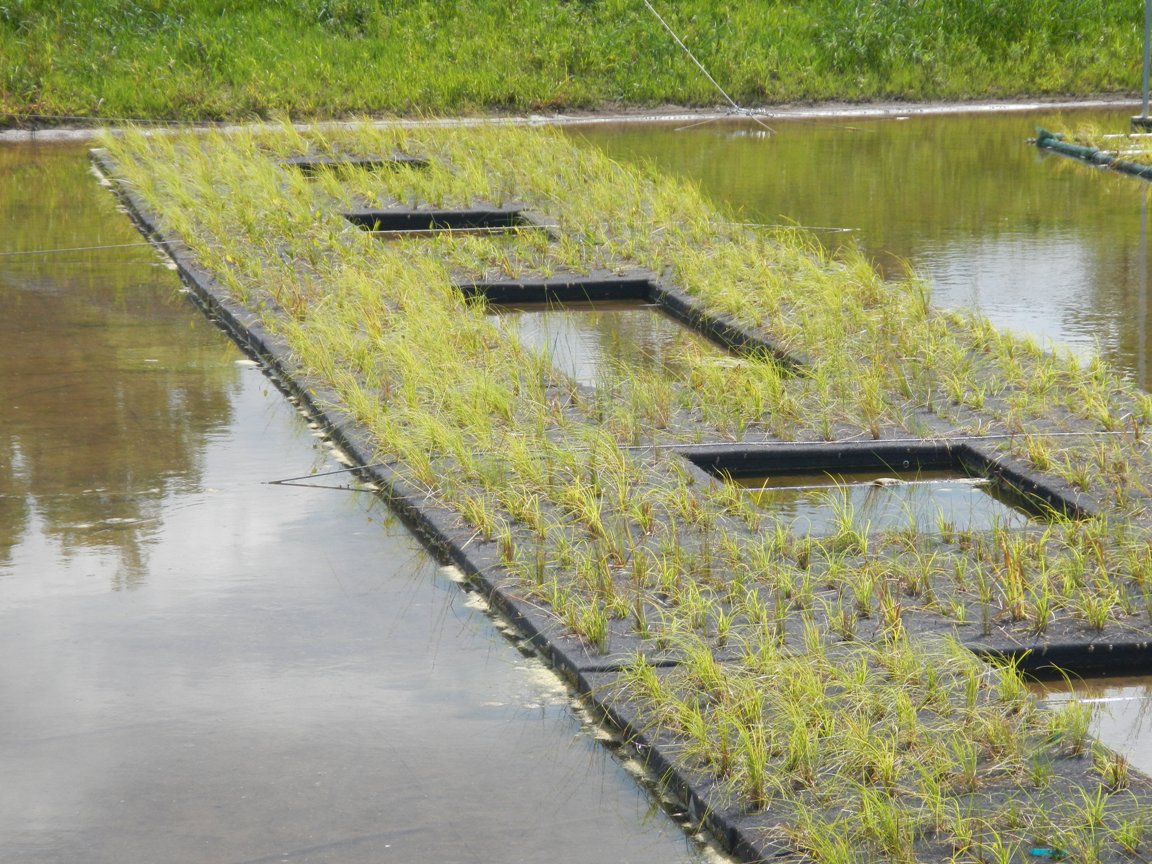 Spring 2017 photos: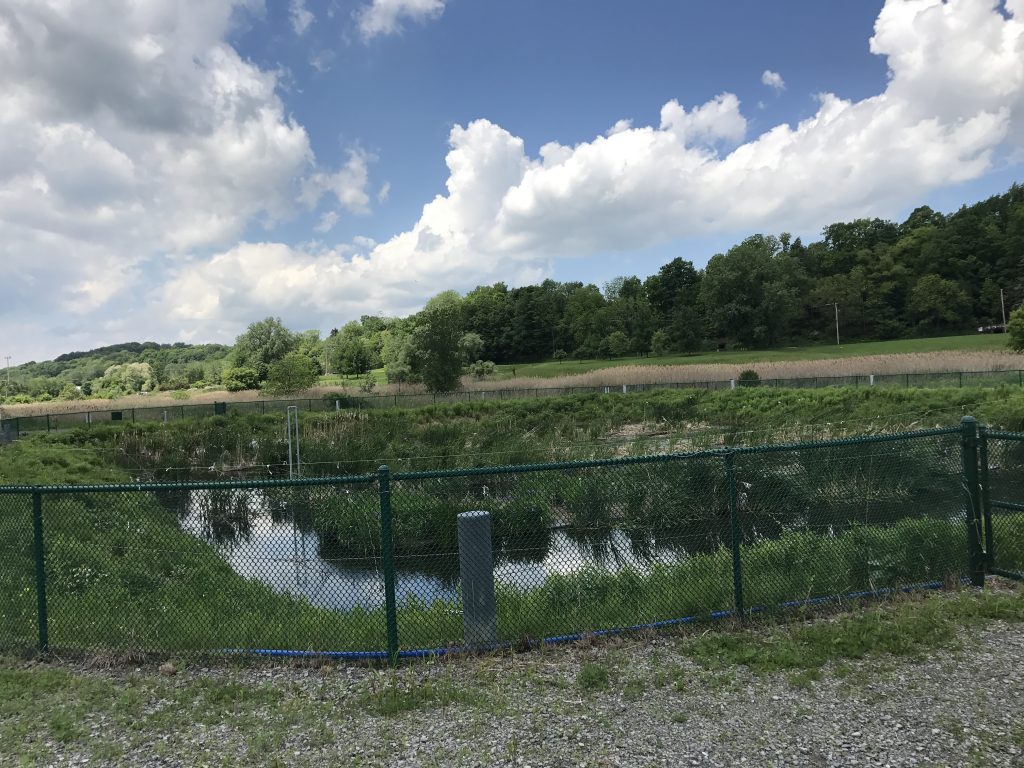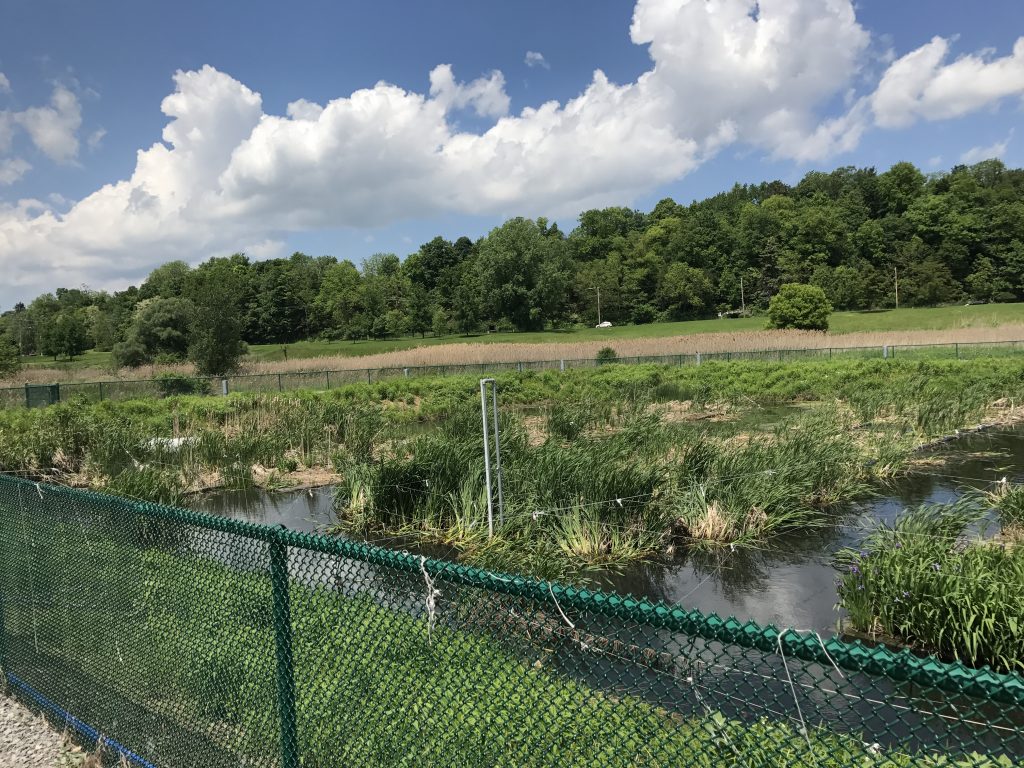 To find out general information regarding this project, please click on the Frequently Asked Questions (FAQ) sheet below.
Download project details below: