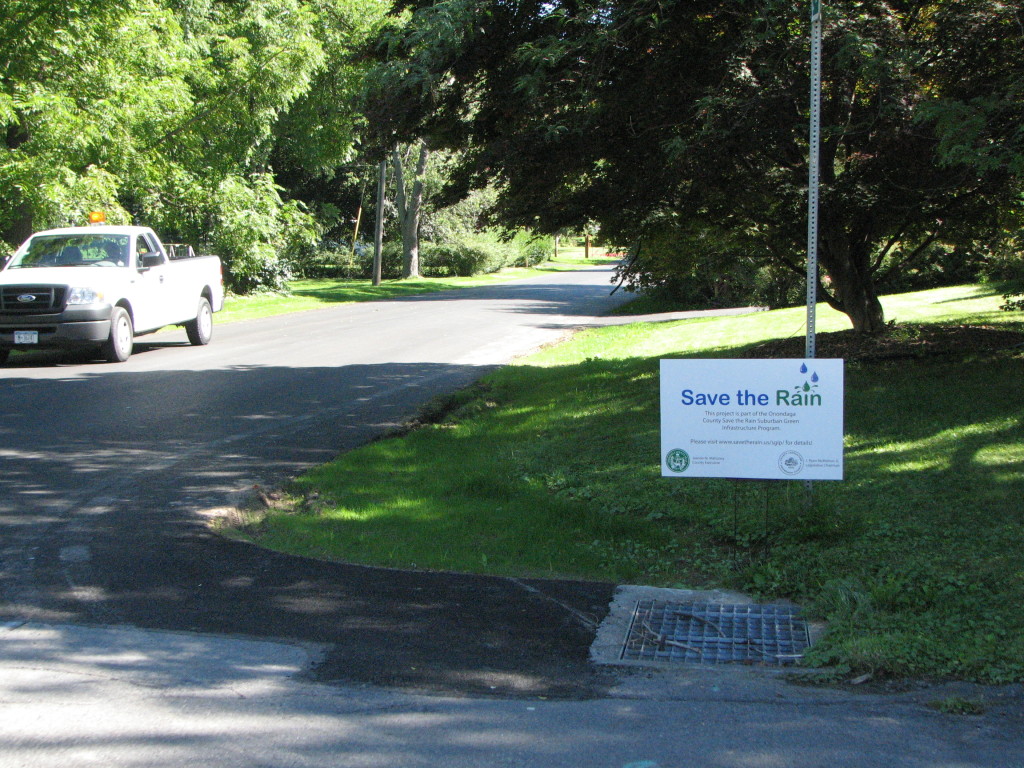 This project installed an infiltration trench along the side of Grove Road from Cherry Road to Bronson Road in the Westvale neighborhood.
Several feet of pavement were removed and perforated pipe was installed in the infiltration trench along one side of the road, with catch basins at the intersections. This captures stormwater runoff from the paved areas and the adjacent drainage area to prevent inflow and infiltration of stormwater into the sanitary system.
The Onondaga County trunk sewer along Bronson Road experienced large amounts of inflow and infiltration during large storm events. Because the 400 block of Bronson Rd is in a low point with no overflow route, the would water pond during large storms and overflow sewer vents. The system had excessive infiltration during smaller storms as well.  This new infiltration trench project helps to mitigate that problem.
Download project details below: