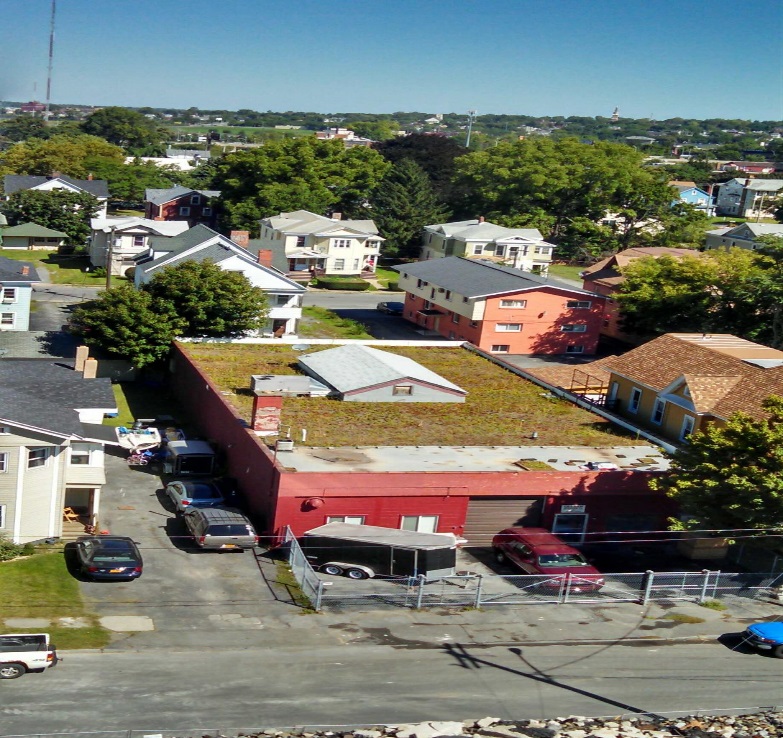 The Graham Millwork Company Green Roof is located at 126 Richmond Ave. In 2013 the local home goods store partnered with Onondaga County's Save the Rain Program by implementing green infrastructure elements using a green roof system to manage stormwater runoff from the roof.
The project includes a green roof system. The vegetated area is designed to store 1 inch of rainfall and provide a higher level of water quality for the stormwater runoff. Sedum clippings and an engineered soil growing medium are used to provide storage/treatment as well as evapotranspiration.
Approximately 4,126 square feet of green infrastructure was installed that will capture an estimated 102,700 gallons of stormwater annually.
Download project details below: