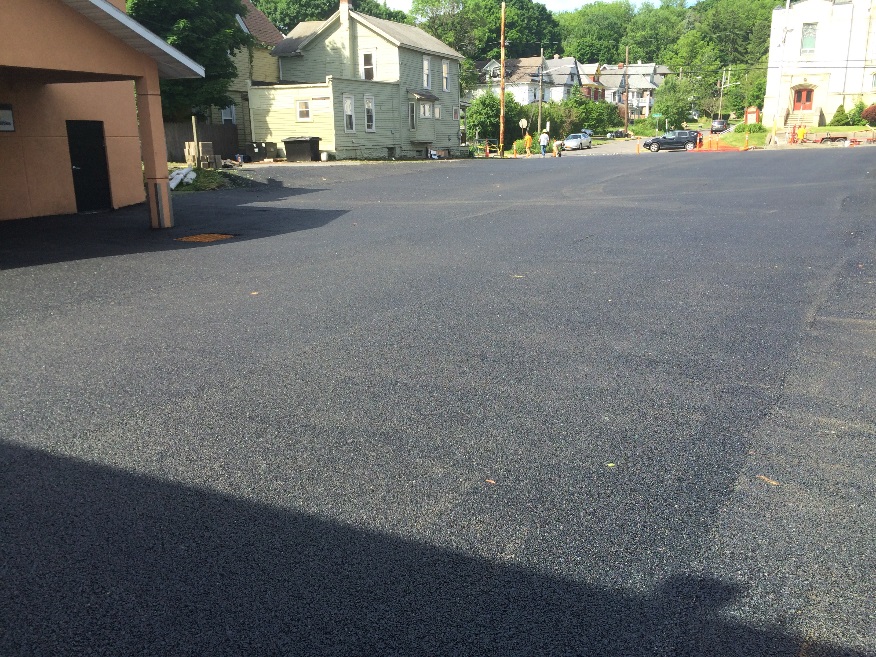 Project Discription: The 522 Westcott Street parking lot project is the first of three Green Improvement Fund (GIF) projects undertaken by RJ Westcott Holdings, LLC in the Westcott neighborhood.
This GIF project consists of reconstructing a parking lot with porous pavement to capture the parking lot runoff as well as the runoff from the adjacent mixed-use building.
The entire 15,300 square foot parking lot was paved with porous asphalt pavement with a subsurface infiltration bed to capture the runoff. In addition, roof drain and scupper modifications were made to redirect the roof runoff to the surface of the parking lot for increased stormwater capture.
Runoff from approximately 25,361 square feet of impervious drainage area is managed by the green infrastructure system, resulting in an approximate annual capture of 446,700 gallons per year.
Download project details below